Vibrating dewatering screen supplier
The widespread use of dewatering screens solved many difficulties in many industries, which is developed by using advanced technology combined with the actual situation of  domestic sand and gravel industry. It has the advantages of high washing height, reasonable structure, large output and less loss of fine sand during sand washing.
As a kind of building aggregate, sand is an indispensable material in concrete construction that plays a role of skeleton and filling in high-rise concrete buildings. Therefore, sand and stone dewatering screens in mining industry, as a continuous development of equipment, more and more attention, and attracted the attention of many investors.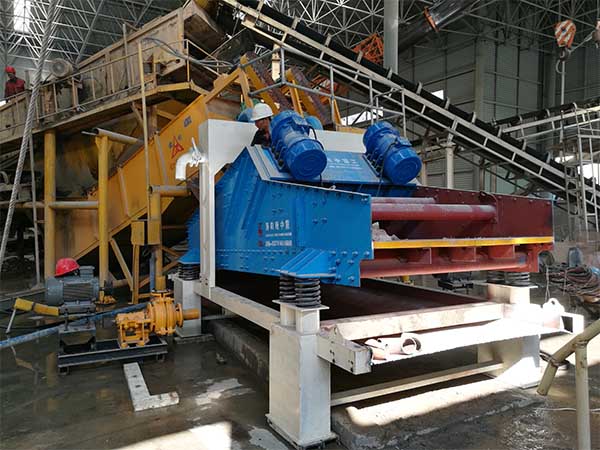 The rough and multi-angled corners of artificial sand surface make the good combination of aggregate and cement, aggregate and high mechanical biting force. Therefore, concrete with artificial sand is stronger than concrete with natural sand. However, the artificial sand here refers to the artificial sand that meets building standards, not the artificial sand that has only been broken. In the processing of stone materials, due to the intense collision and stone itself has some soil content, the artificial sand contains some amount of stone powder and mud powder. The presence of mud powder will seriously affect the grading of sand. However, the presence of stone powder can make up for the large gap caused by artificial sand in concrete, large water demand and poor fluidity.
In order to solve the problem of the amount of powder that artificial sand contains, sand and stone dewatering screen appeared. The powder and impurities are removed in dewatering screen process, so that the artificial sand reaches the standard of building sand. This is the key role of sand and stone dewatering screen, which is lacking in the artificial sand production line.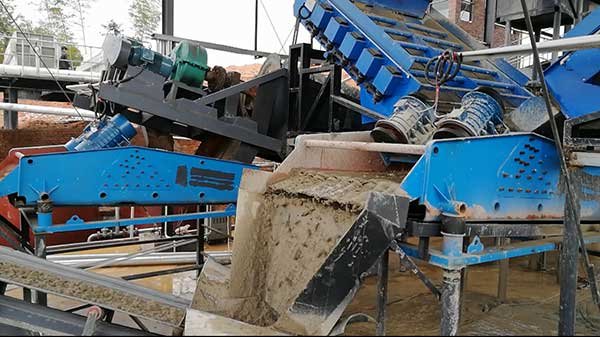 With the continuous development of science and technology, various dewatering screen manufacturers have been born. At present, the production technology of dewatering sieves is similar, so if Longzhong wants to stand out among many dewatering sieve manufacturers, it needs a big breakthrough in quality and output. Since its establishment, Longzhong has been in the leading position in the dewatering screen industry with more than ten years of production experience.