The importance of sand washing machine in industry development
Nowadays, the industrial is develop rapidly, and sand washing technology is also more advanced. Sand washing machines are widely used in various industries, such as sand factories, minerals, construction materials, transportation industry, hydropower projects, and mixing stations. Sand washing machine is a relatively common machine that with simple structure. But it also plays an important role.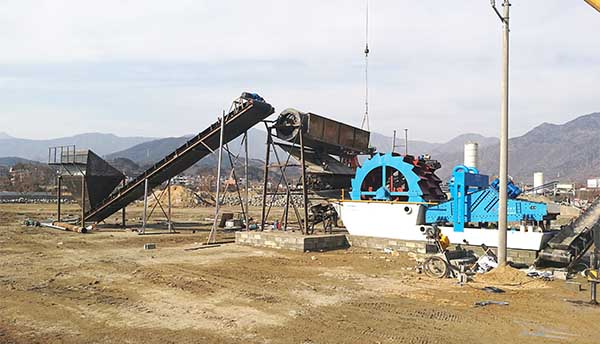 1. Construction and development have high requirements for sand and stone cleaning. Sand washing machine is the most important step in the sand production line and plays a vital role in the quality of sand. The quality of the sand washing machine seriously affects the quality of the sand stone material, so the sand washing machine used must pass the qualified standard before it can be used, otherwise it will have serious consequences.
2. Limestone for smelting through washing can remove minerals and improve quality to meet smelting requirements, such as Chuanshan limestone mine and Wulongquan limestone mine.
3. Sand washing machine in sand production line should be used in a variety of sizes of gravel and gravel of 5 mm or more. After the sand has been applied by the sand washing machine, the water content does not exceed 0.8%, and various requirements and specifications meet the requirements of the specification. In the sand production line, the sandstone has just been washed with sand and gravel. If the water content is not removed, the water content is about 2%. The water content after using the sandstone configuration is very low due to the acceptance of a special sandstone configuration water removal process. The gravel that has been washed out of the sand can be directly supplied to the batching bin. It is equivalent to the water content of sandstone after two days of natural water loss.
4. The main function of washed sand by sand washing machine is for construction. If there are too many impurities in it, it can not meet the construction requirements, and even can not meet the national standard to become the bean curd residue project. The importance of the sand washing machine is very positive for the entire construction.
5. Sand washing machine operation can prevent blockage of mine bins, chutes, funnels and crushing and screening equipment. If the sand washing machine is not used, the crushing and screening equipment will be reduced in processing capacity. If the blockage is serious, the production will not proceed normally.