Circular vibrating screening machine
Circular vibrating screen is a multi layers and high efficiency vibrating screen. The circular vibrating screen adopts cylindrical eccentric shaft exciter and the partial block to adjust the amplitude with long material sieve line and lots of screening specifications. It has the fatures of reliable structure, strong excitation force, high screening efficiency, small vibration noise, sturdy and durable, convenient maintenance. This series vibrating machine can be widely used in product classification of mining, building materials, transportation, energy, chemical and other industries.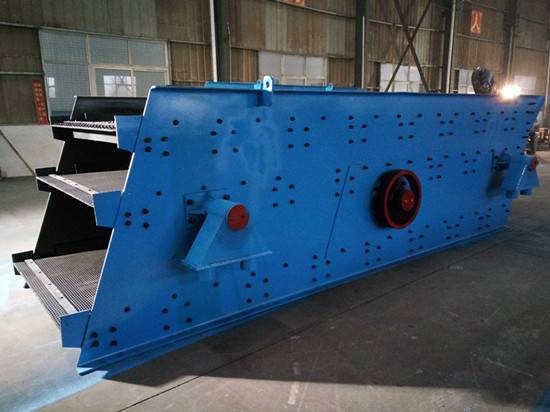 Characteristics of sand linear vibrating screen
1. The part of the screen design, can quickly change the net and tension rapidly;
2. High efficiency, low noise;
3. The material on the screen of the long distance, high precision, large amount of treatment;
4. The long-distance transportation of material when sorting;
5. According to the size of materials, the probability of pass through the screening and productivity change the screen surface spacing and inclination;
6. Different shapes and structures can be designed according to the production site.