Electric silica sand screening machine industry develop ripely
Silica sand screening machine adopts vibrating motor as the source of vibration power, which makes the material be thrown up on the screen and move forward in a straight line. Materials are evenly entered into sand screening machine from vibrating feeder, and several specifications of sieving upper and lower materials are produced through the multi-layer screen, and are discharged respectively from their respective outlets. It has the features of low energy consumption, high output, simple structure, easy maintenance, fully enclosed structure, no dust overflow, automatic discharge, and is more suitable for assembly line operation.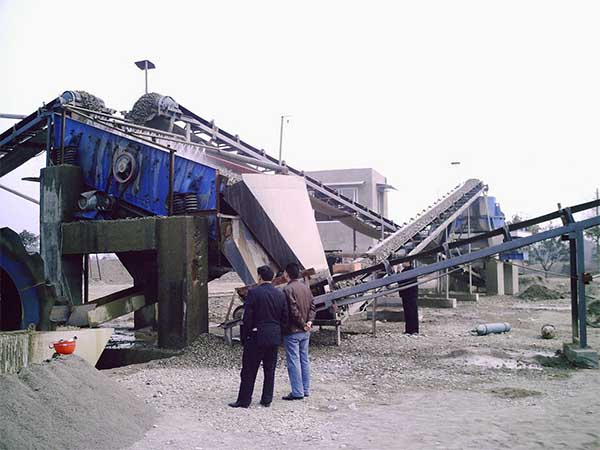 China's silica sand screening machine industry both to play as the basic advantages of traditional industries, but also continue to promote industrial structure upgrading, improve the market competitiveness of high-end products. Electric sand sieving machine enterprises should strengthen innovation consciousness, set up a professional R & D team training, vigorously develop the high-end products R & D technology, the early realization of the localization of high-end products; optimize the industrial structure, promote industrial upgrading; the development of industrial clusters, enhance the competitive advantages of industry groups; solid domestic market, actively explore foreign markets.
The development of electric sand screening machine industry is becoming more and more mature today, how to make the industry have the sustainable productivity and competitiveness, is the development of the industry, enterprise survival must think of the problem. In the fierce competition in the domestic and foreign markets, the electric mature industry should maintain its own advantages, continue to break through the bottleneck of development, so as to hold the market's voice and the right to take the initiative to achieve sustainable development.