Sand Washing Plant for sale Sri lanka
Sand washing plant for sale Sri lanka is a special production line for the production of sand and stone for construction. The finished products include gravels and sand, which is equivalent to the combination of stone production line and sand production line. The sand washing plant is generally configured as: hopper-sand making machine-vibrating screen-sand washing machine-fine sand recycling machine-filter press(according to the specific condition).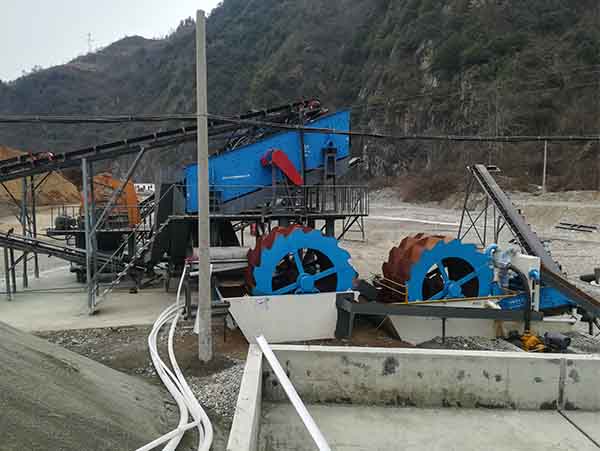 Sand washing machine is the main equipment in the whole sand washing production line. According to the amount of sand processed, the amount of impurities, the model and number of sand washing machines are arranged. According to the particle size range of the sand to be washed, the screen of the sand washing machine is usually 1-5 mm. The amount of water required for the sand washing line is related to the amount of impurities and the amount of production. Generally, the amount of water is 1-2 times the amount of sand washing.
In order to be practical, the reasonable sand washing machine must be select under the standard of applicability, and the equipment needs to be continuously improved. The screw type sand washing machine is used on the market with a high degree of cleanliness, long service life and corrosion resistance. The ratio of sand to water during sand washing ranges from 2:1 to 4:3, according to the sand quality. The main running part of the bucket sand washing machine is the impeller. The collision between the impeller and casing causes the agglomeration or bulk material to be separated. In the case of equipment operation, the soil or debris is cleaned with water, and the cleaning force is large. The high yield is characterized by a ratio of sand to water of 1:1 or 1:1.5 when washing sand.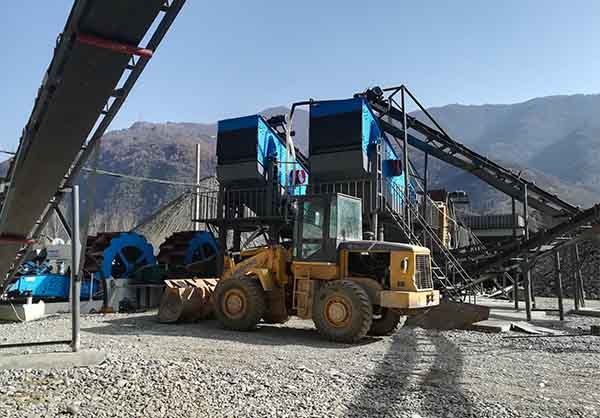 Sand washing production plant
The material is sent to the vibration screen for screening by the belt conveyor from hopper uniformly and continuously. The qualified material after screening is transported to the sand washing machine through chute for washing. The large particle material selected by the hopper is transported to the crusher for crushing, and after crushing, the particle size of the finished product is required. The material is sent to the sand washing machine for cleaning. After cleaning, the output of the finished conveyor belt is piled up to be the finished sand. From the crusher, the required particle size is not reached, and the crusher is newly crushed by the transfer rod.