Sand washing machine manufacturers from China
Posted: 2018-08-28
LZZG as one of sand washing machine manufacturers in China, developed and produced high efficiency sand washing equipment that can use with sand making machine on the basis of adopted advanced technology at home and abroad, combined with the actual situation of domestic sand and gravel industry. Sand washing machines can wash to remove out powder and impurities to achieve the purpose of cleaning sand and improving sand quality.
The LZ series sand washing machine produced by LZZG sand washing machine suppliers is a wheel type sand washing equipment with multiple functions of cleaning, classification, dehydration and fines recycling. The failure rate is much lower than current common sand washing machine, which is a good choice for upgrading the domestic sand washing industry.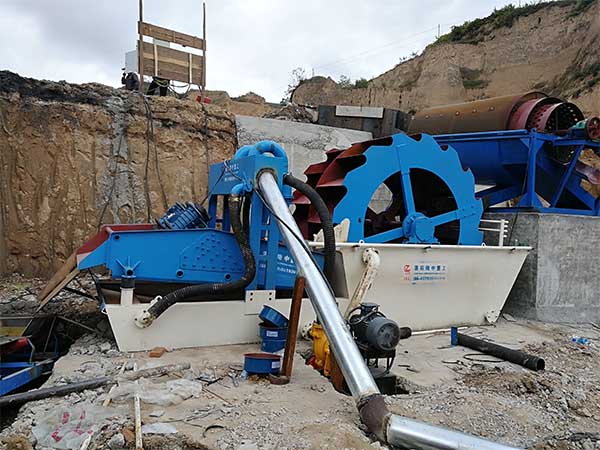 Sand washing machine is widely used in metallurgy, building materials, hydropower and other industries for cleaning, grading, cleaning and other operations. It is suitable for the washing operation of fine grained and coarse grained materials, especially for construction sand and road construction sand. It has much avantages of reasonable structure, convenient maintenance, large processing capacity and low power consumption. All closed oil bath transmissions with adjustable weir plate to ensure the product's efficiency, durability, cleaning, dewatering effect, stability and so on.
The LZ series sand washing machinery is designed based on a long-term experimental experience, which avoids the high cost, high maintenance rate , coarse sand and fine sand detachment, unevenness and uncleanness of previous sand washing machine, dewatering screen and tailings recovery machine. And provid the latest unique design concept that equipped with sand washing, fine sand, dehydration, sand and tail sand recycling to provide cleaner sand washing effect, more symmetrical coarse and fine sand, better grading effect. It provides better and higher benefits for sand washing industry customers.
The indicators and parameters of sand washers from LZZG sand washing machine manufacturer are strictly controlled in accordance with the national standard, and we have very good after-sales service team to escort your equipment for life.