Why the crossbeam of vibrating screen is fragile?
Vibrating screen is the most important screening machine primarily utilised in the sand and mineral processing industry. It is widely used to separate and classify different size particles. Crossbeam is the main part of vibrating screen frame to guarantee the structure of whole screen and support vibrator. We will talk about the crossbeam today as following.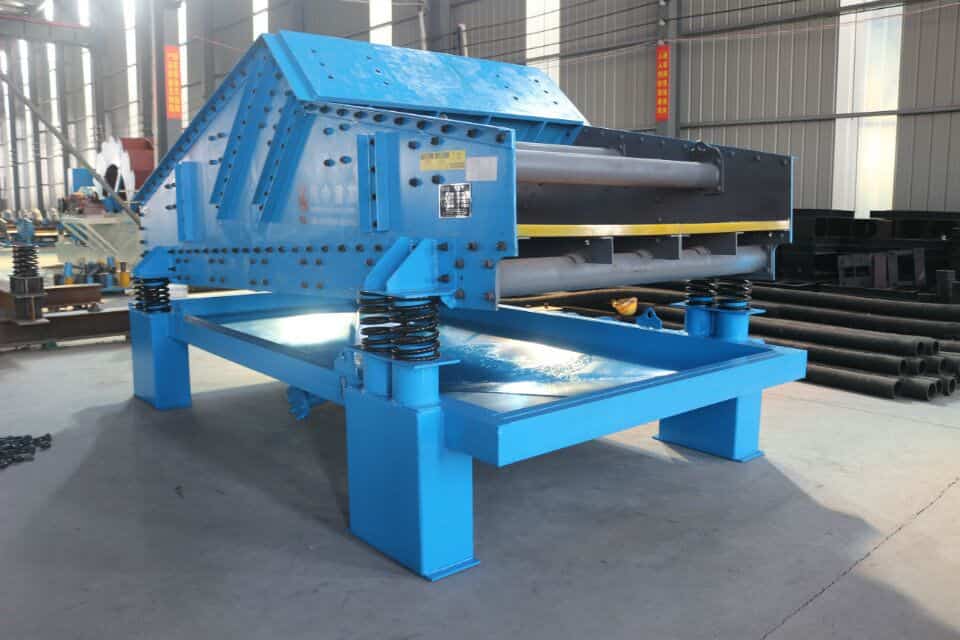 1. The crossbeam is a main structural part in vibrating screen that bears complex forces. The main effect is to support vibrator and offer sand vibrating screen exciting force. Therefore, when design the crossbeam, designers not only need to think about force strength in structure. Now many vibrating screen manufacturers designed the crossbeam of vibrating screen only by measuring and copying in present market, so these machines is easy to break down. If the design of vibrating screen is not professional, it's useless to produce vibrating screen by using the best raw materials.
2. Manufacturers should produce vibrating screens according to the design drawing and should focus on the following points. It is necessary to use the specified welding rod for welding and weld the prototype frame accurately and inerrably.
3. Users should pay more attention on the reasonable maintenance for crossbeam in using. The upside of the crossbeam installs the vibrators that are connected by bolts. If these bolts are loose, the crossbeam of sand vibrating screen will be influenced doubt. The maintenance crossbeam of vibrating screen is to check the tightness of bolts between crossbeam and vibrator. In general, to check the bolts of sand vibrating screen every week.