LZZG Participated In The 2023 First Quartz Sand Exchange Conference
On April 21, 2023, the "First Quartz Sand Technology and Market Exchange Conference for the Photovoltaic Industry" was held in Fengyang, Anhui. With the theme of "helping the dual-carbon strategy and boosting photovoltaic development", the conference attracted more than 800 industry experts, scholars, technicians, and business representatives from all over the country. Longzhong Heavy Industry was invited to attend the meeting as a sponsor.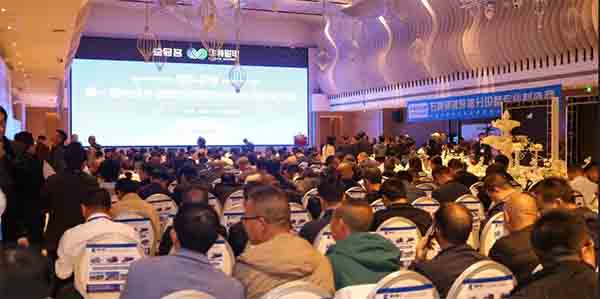 Longzhong brought the latest quartz sand production technology and equipment to the photovoltaic quartz sand technology exchange conference, and a special exhibition area (B16) was set up on site. The Longzhong booth attracted many customers to come to communicate and negotiate. Longzhong's professional technical team and sales team, Longzhong introduced the new generation of quartz sand screening and cleaning equipment and technical processes to the customers present, and explained the past project cases and processes. And show the technological innovations made in terms of the process design of the quartz sand project and zero discharge of environmentally friendly sewage sludge to interested customers. Longzhong Heavy Industry sincerely welcomes new and old customers, industry experts, scholars, business representatives, and technical personnel to visit the booth for guidance and exchanges.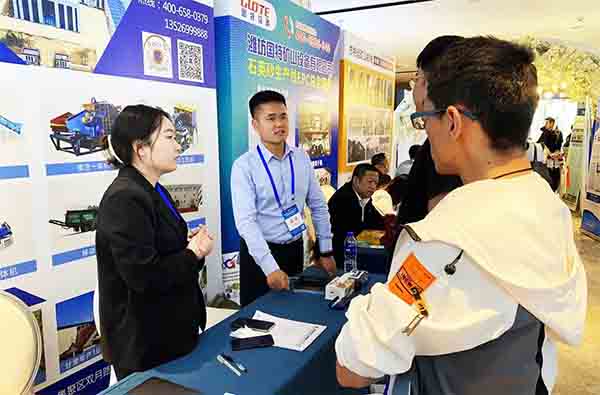 At present, the domestic photovoltaic quartz sand market demand is showing a strong trend, and the entire photovoltaic industry chain will also usher in new development opportunities. Longzhong Heavy Industry has been focusing on the sand and gravel washing industry for more than ten years. It has professional quartz sand screening and purification technology and good equipment manufacturing capabilities. It can provide customers with customized, one-stop quartz sand industry chain services, and help each customer build high-efficiency and high-quality quartz sand projects.