LZZG Industrial Mining Equipment Can Process All Kinds of Mineral Materials
LZZG is a factory specializing in the production of all kinds of mineral material processing equipment. It committed to the research, design, manufacture and service of washing mechanism sand and gravel, tailings treatment, piling mud purification and waste incinerator slag treatment process.
We have a group of senior scientific researchers and engineers, including mechanical design, mechanical manufacturing, electrical control, environmental protection and other professionals. Besides the professional equipment manufacturing plant, LZZG established a professional team in design, quality inspection and control, installation and commissioning, and after-sales service. Our products are exported to Australia, Malaysia, America, Mexico, Serbia, Vietnam, India, Nepal and more countries, and are highly praised by customers.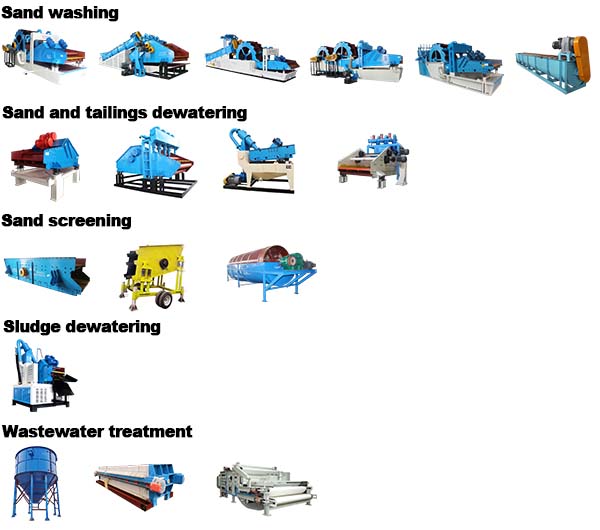 Products
Sand washing machine, vibrating screen, dewatering screen, fines recycling machine, tailings dry discharge screen are the main products of LZZG. Sand washing machines, dewatering screens, and fines recovery system are often used in wet sand processing lines. The main function is to clean, classify, dewater, desilt, and dispose of sand gravel materials. The tailings dewatering screen belongs to tailings processing equipment, which is used for the dewatering of tailings such as iron ore, copper ore, gold ore and aluminum ore in the ore dressing plant to solve the problem of tailings storage.
Producing
Good products come from perfect production processes. Advanced processing technology, rich manufacturing experience, rigorous production line process configuration scheme, and perfect modern testing system are all the advantages of Longzhong heavy tools. We are not only proficient in production, but also pay more attention to strict and effective quality control: from the supervision of raw material materials to the quality inspection of finished products, professional technology and deep understanding of customer business development are our inexhaustible motivation.
Research and design
Innovative technology is a deep driving force for the development of an enterprise. LZZG has always stood at the forefront of technological research and development. The company has professional engineers with shaker screens, doctoral and graduate masters, advanced CAD computer-aided design system and Solidworks 3D mechanical design and simulation test system … Our scientific research provides users with materials testing, crushing experiments, and process simulation optimization Multi-directional technical support, recommend reasonable equipment selection and appropriate process settings for customers.