LZZG dewatering screen was sent to Pakistan
LZZG dewatering screen is very popular in international market and has good sales in mining industry. TS1530 LZZG dewatering screen was sent to Pakistan several days ago. Before shipping, pakistani clients came to our factory to see real products. We introduced dewatering screens to them in detail and got their approval.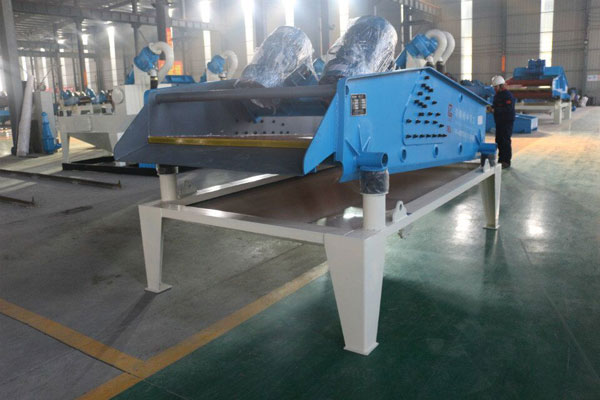 Dewatering screen can match wet sand making production line with sand washing machine together. Sand from sand washing machine is not very clean and has high mud content and moisture content, so the sand can't meet the requirements of production. And then dewatering screen can process these sand again to achieve a reasonable ratio of granularity.
Dewaering screen can be used alone. Some materials with low mud content can be processed just by dewatering screen. There are no need to use sand washing machine, such as silica sand. As silica sand has low mud materials generally, dewatering screen can handle this absolutely.