Longzhong Shield Slag Treatment System Helps Qingdao Metro Project
Recently, the shield tunneling dregs classification and reduction treatment equipment required for the Qingdao subway project was produced and delivered. Trucks loaded with large equipment such as Longzhong's 2WCT2160 shaftless trommel screen, 2LX920 double-spiral sand washing machine, and ZSD1848 linear vibrating screen slowly drove out of the gate of the Longzhong factory and rushed to Qingdao, Shandong to help customers steadily advance project construction.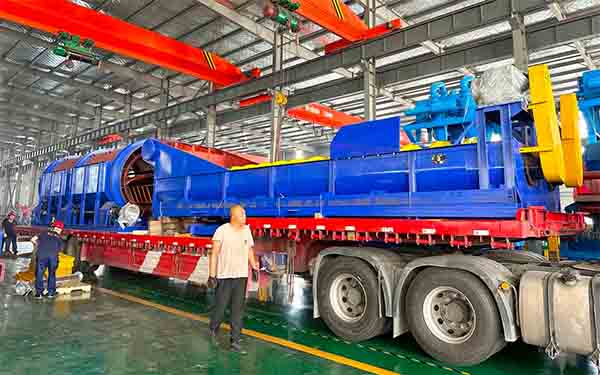 Project Overview
The "Longzhong shield slag environmental protection treatment system" equipment is mainly used for screening, grading, cleaning, and recycling of shield slag in the subway project. The crushed stone separated by this system can be directly used as coarse aggregate, and the separated sand can be directly used for shield grouting or as construction sand. It correspondingly reduces the economic and environmental costs produced by the excavation of the same amount of sand and gravel.
After the equipment arrives at the customer's site smoothly, the professional installation personnel of Longzhong Heavy Industry will immediately carry out the installation and commissioning of the equipment to ensure that the project can be put into production and increase efficiency as soon as possible. In the follow-up, regular follow-up surveys will be conducted on customers to ensure the continuous and stable operation of the equipment.