Installation of wheel washing machine
Wheel sand washing machine is the main equipment for artificial sand and natural sand washing, which is widely used in sandstone, mining, building materials, transportation, chemical, water conservancy, concrete, etc. It is a indispensable equipment that usually used in conjunction with sand making machines, vibrating screens, feeders, crushers, in sand prouction lines.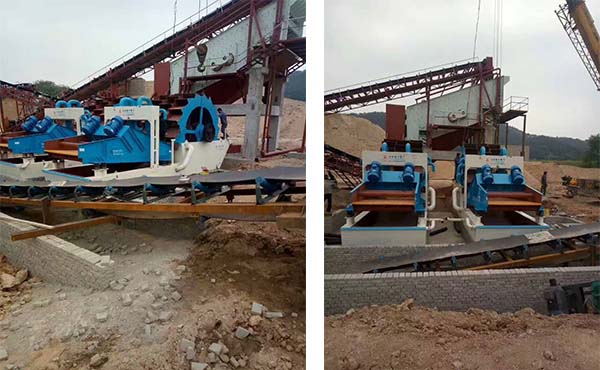 So the installation and maintenance of wheel washer is a very important part. It is the fundamental reason for improving the production efficiency and quality of machine. How to install sand washer and maintenance correctly, this article will give you a detailed introduction.
The installation steps of wheel washing machine
1. Before installation, the infrastructure should be firm. It can be installed on concrete and fixed with anchor bolts. The purpose of this is to make the sand washer more stable and safe in the process of working.
2. In the process of installing wheel sand washing machine, please pay attention to the coordination between main body and thorizontal and vertical to avoid tilting. Otherwise it will cause trouble to production.
3. Since the installation of wheel washer is relatively simple, it is necessary to check whether the bolt is loose after installation and whether the main door is tight.
4. The power configuration of equipment power line and control switch settings must be reasonable, should be checked multiple times.
5. After the above installation is completed, the operator can carry out an empty load test on machine. The machine can be put into production if everything is ok.