How the No.6 find sand recycle machine operate?
The No.6 find sand recycle machine is also called  dehydration find sand recovery machine, it is our LZZG brand with the characteristics of high recovery ratio and low energy consumption and so on.
It is widely used in mud purification, artificial sand production line, hydropower station sand aggregate system, glass raw material processing system and coarse slime recovery, and fine material recovery.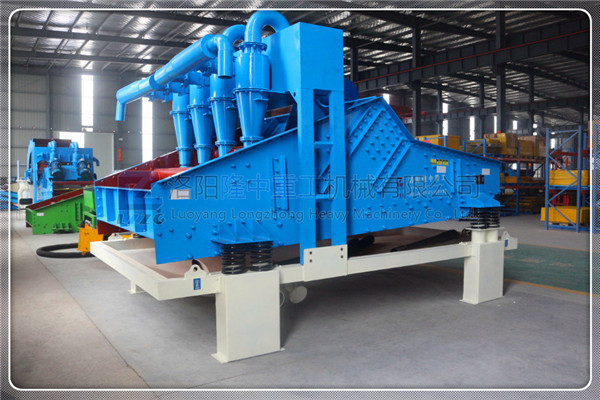 The No.6 find sand recycle machine consists of  two operation zones:
1.dehydrating operation zone: It consists of a vibrating motor and a dewatering screen, the finished sand of the sand washer directly enters the dewatering screen for secondary cleaning, grading and dewatering.
2. recycling operation zone:  It consists of  vacuum high-pressure pump, motor,  separator, return tank, and a washing tank. The waste water discharged from the washing machine (also called mud and sand water mixture) enters the washing tank and is sent to the separator through a vacuum high-pressure pump for sediment separation. The fine sand is collected  and enters the dewatering sieve to be dewatered through the sedimentation nozzle. Other impurities pass through the overflow outlet of the separator and enter the return water tank for discharge.