Fine Sand Recycling Machine -You just can't miss it
Economic Benefit Analysis
Provide the production output a sand factory is 90 m³/h,the pump output is 80 m³/h.
The sand amount in the waste water discharged by the sand washer is about 3%(2.5m³/h).
After being processed by the sand recycling device,the discharged fines amount of the waste water is less than 1%,whose sand recycling rate reaches 60%(2.5 m³/H *
60% = 1.5 m³/h).
Given that the production line operates for 12 hours per day:
1.5 m³/h * 12 = 18 m³/day
Given that the production line operates for 320 days each year:
18 m³/day * 320 = 5760 m³/year
Given that the produced sand price is ¥55/m³:
5760 m³/year * ¥55/m³ = ¥ 320,000
If the production output becomes larger,the benefit will get higher,realizing the sufficient recycling of the sands and reducing the clearing cost of the setting pond.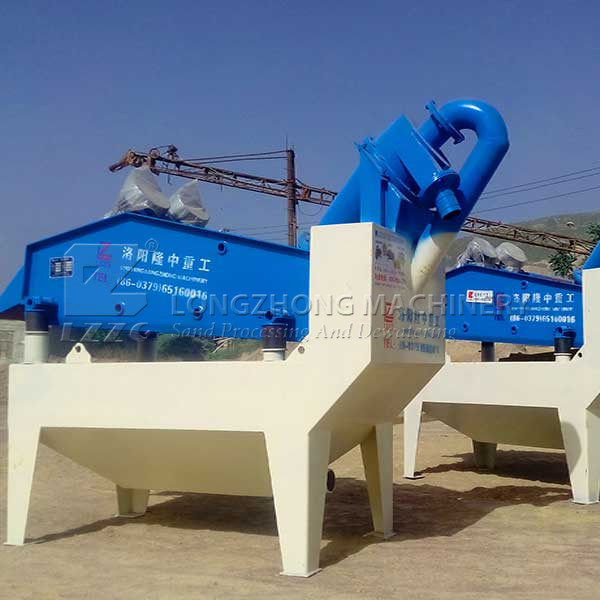 Advantages
It can effectively reduce the sand loss amount and control it within 5-10%;
2.The vibrating screen adopts polyurethane screen mesh,longer lifespan and block-prevented;
Its recycling system can recycle 80% fine materials,with outstanding economic advantages;
We can design the corresponding solution for our customers according to your needs.