Do you make an right order about choosing type of aggregate screening ?
Dewatering screen as an important part of industrial ore optional equipment, for a lot of customer's business, it plays a crucial role.But many clients often hesitatein selecting dewatering screen, in addition to struggle with the price and transport matters .A lot of condition that you didn't notice are necessary as well when you decide to purchasing an aggregate screening .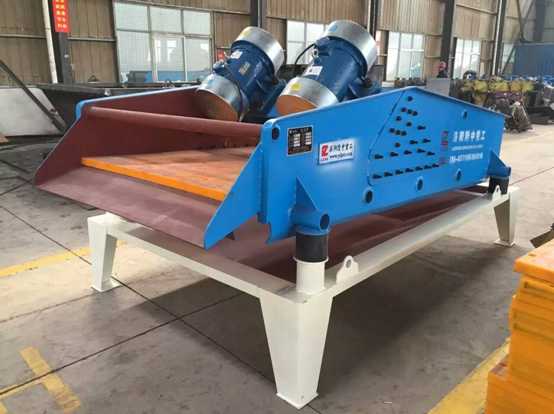 TS linear sieve dehydration ordering information:
1 . Before selection and order , you should indicate the mesh structure, weaving, punching and sew, mesh size, capacity, material name, into the material granularity .
2. Elected to use and when you place an order to sieve arrangement, sieve seam size to make a decision, not sure when the right type is decorated is spread gap seam supply 0.5 mm (motor is located in the left or right) material flow direction.
3. The screen surface Angle can be adjusted within 2 ~ 10 °. Choose other angles, user can adjust themselves.
4. When using forced synchronization motor points left, right, make sure when you order it.