How crushers to take the responsibility of environmental protection?
Crusher is a special machine used to break stones in sand production lines. Then in the resources and environmental issues is getting tighter today, how to save resources and protect the environment has become a major problem plaguing the future. How the crushers achieve environmental protection?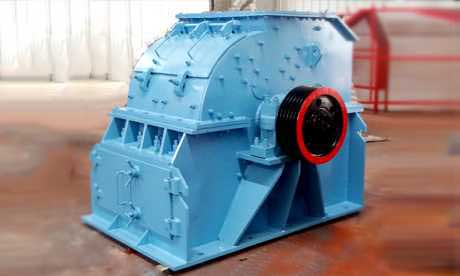 How does the crusher achieve environmental protection?
1. Reduce noise: use the new balance method to reduce the noise caused by impact vibration. At the same time, the components of crusher itself are constructed accurately, the overall installation quality is good. These avoid the noise friction generated by each component during operation, and reduce the overall working noise.
2. Control dust pollution: the old-fashioned bag filter dust collection device was changed, and the equipment itself was sealed to avoid leakage and dust leakage. At the same time, a new type of turbine dust removal equipment was designed to completely control the dust.
3. High efficiency and high yield work: structural optimization and hammer material is excellent, and the design is more scientific. So that it has greater impact energy, more wear-resistant to promotes efficient operation of the equipment. Can meet high efficiency and high yield working status.
More advantages
1. Compact structure, small volume and firm quality. Is suitable for various harsh working environments, and has considerable operational effects even in open air and underground crushing.
2. Beautiful appearance, less wearing parts, less trouble in operation, convenient and quick maintenance.
3. Targeted crushing, ensuring the quality of stones after crushing is excellent. Once formed, without secondary crushing;
4. Low energy consumption, good overload protection, 45% reduction in operating costs
5. Large feed volume, large crushing ratio, and numerous models to meet the various production needs of users.