Mining crusher is used to treatment construction waste
Construction waste was once considered to be a burden in urban development. Many cities have had a situation of garbage siege, which not only pollutes the environment, but also causes great trouble to people's normal life. Nowadays, the development of science and technology has made construction waste the most promising and never exhausted "urban deposit".
Construction waste is not real garbage, but the "gold" in wrong place. After construction waste is sorted, rejected or crushed, it can be reused as a renewable resource. The processing technology of construction waste generally includes three steps of crushing, screening and sand making. Firstly, the construction waste is coarsely crushed and crushed by jaw crusher and impact crusher; then they are transported to the construction waste sand making machine for fine crushing and shaping; at the end, sand sieve is sieved into different specifications using a vibrating sieve, and a small amount material is not meets the fineness requirements is returned to sand making machine for reprocessing to form a closed loop system to ensure the grain size requirements of sand.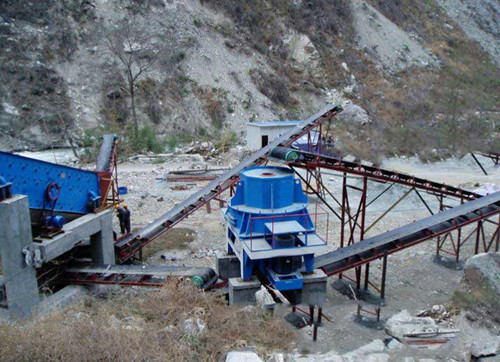 1. The brick, stone, concrete and other scraps can be used for sanding, mortar, plastering and concrete cushioning after crushed.The fine crushed concrete blocks can be mixed with standard sand to be used as mortar fine aggregate for plastering on wall, screeding roofing mortar, laying mortar, making paving tiles, etc.
2. The waste bricks can be used for building aggregates after being crushed to manufacture partition wall plate. This kind of partition wall plate has high strength, good soundproof effect and small expansion coefficient, which greatly reduces the cost of plate due to the easyto get and cheap material.
3. After the scrap concrete blocks are crushed, they can be used as aggregates in concrete cast-in-place or prefabricated components for non-bearing parts of buildings. This not only saves construction funds, but also does not reduce the strength of structure.
4. The gradation cushion of road construction; after the construction waste is crushed and sieved, the gradation cushion materials used in accordance with the road construction standards are formulated according to different grain shapes and different proportions. Not only greatly reduce the cost of road construction, but also the fastest and most digestible construction waste capacity.