Coal jaw crusher
Jaw crusher is mainly used for medium size crushing of various ores and bulk materials. And is widely used in mining, smelting, building materials, roads, railways, water conservancy and chemical industries.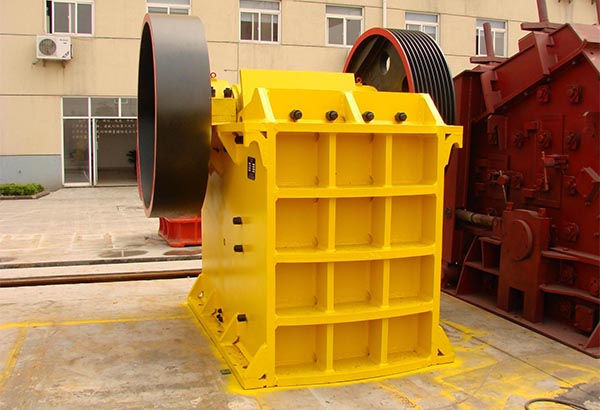 Working principle
The working mode of jaw crusher is a curved extrusion type. Working principle is as follows: the motor drives belt and pulley to make moving cymbal moves up and down through the eccentric shaft. When moving jaw rises, the angle between bracket and moving jaw becomes larger, thereby pushing the movable slab to approach the fixed raft. And at the same time the material is crushed or chopped to achieve the purpose of crushing. When the moving down, the angle between toggle plate and moving jaw becomes smaller, and the moving jaw is separated from fixed jaw by the action of tie rod and spring. The bottom of crushing chamber is discharged. As the motor rotates continuously, the crushing maneuvering cycle motion crushes and excretes the material to achieve mass production.
Greatest strength
Streamline the process
Crusher is a widely used crushing equipment. In working, the equipment simplify the original secondary or tertiary crushing workflow into a crushing process and increased production capacity. with advantages such as large crushing ratio and simplified process.
Fine discharge size
The single-stage crusher is crushing materials, the crushing ratio is larger than the crushing equipment of the same specification, the crushed material and the material particle size are very fine, and the processing and processing aggregate shape is good, and the discharge granularity of the equipment can be adjusted freely in the range of 3-150mm.
Strong crushing ability
The single-stage crusher has a deep crushing chamber and no dead zone, which greatly improves the feeding capacity of the equipment, and makes the equipment extremely stable and more reliable.
Low component wear
The required wearing parts of the single-stage crusher have wear-resistant component guards, which reduce the wear rate, and have a thick layer in the crushing cavity, which effectively protects the equipment from wear and tear.