200t/h Bucket Sand Washing Machine In Kuala Lumpur
Wheel sand washing machine, also known as wheel bucket sand washing machine, is a sand washing equipment developed by using mature sand washing technology and combining with the actual situation of domestic sand and stone industry. It has the characteristics of high cleaning height, reasonable structure and large output. In the process of sand washing, the sand loss is less, especially its transmission parts are isolated from water and sand, so it is the first choice of sand washing industry.
Bucket Wheel Sand Washer Specifications:
Bucket Diameter: 2200-3500mm
Processing Capacity: 15-260t/h
Applicable Materials: washing of river sand, artificial sand, yellow sand, stone powder, etc.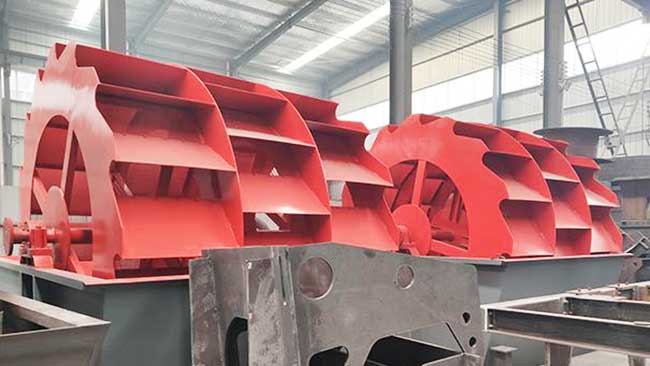 200t/h Bucket Sand Washer For Kuala Lumpur Details:
Sand Washer Model: 3620
Production Capacity: 80-200t/h
Cleaning Effect: using 8p 11KW motor, low power consumption, high output, 99% cleanliness.
Ratio of Sand Washed: ratio of sand to water (1:1.5).
The wheel sand washing machine can realize water recycling, and increasing the output of the sand washing machine has always been the focus of users' attention. in order to meet the needs of users, we have adjusted the sand washing machine properly to achieve the requirement of high output of sand washing machine. at the same time, the quality of sand and gravel is improved.
In addition, if users want to always maintain the high output of the sand washing machine, they must carry out regular maintenance of the sand washing machine, so as to ensure the smooth operation of the sand washing machine.