Buy sand washing machine
Sand washing equipment is the professional equipment for cleaning sand and gravel in sandstone industry. The device requires comprehensive consideration when buying, including price, quality and after-sales and use value and so on. LZZG sales personnel learn the latest equipment knowledge in factory every month, understand the actual scene, in order to bring professional service and profits for the customer.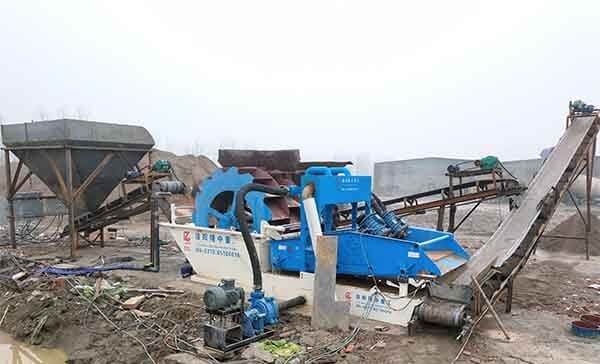 Sand washing machine structure
The structure of sand washing machine is simple and compact, and is mainly composed of reducer, motor, center shaft, bracket, tank body and more.
LZZG sand washing machine advantages
There are many sand washing machine manufacturers, but not many manufacturers with production strength. LZZG is one of the sand washer manufacturers with professional technology, and it is far superior to other manufacturers in terms of equipment performance and price.
1. Superior performance
A.Sand washer can perform multiple functions of washing, dewatering and grading. It can effectively remove the impurities covering the surface of sand and gravel, perform dehydration, and reasonably classify the particle grades. Moreover, the sandstone is lost very little during the sand washing process.
B.High cleanliness and quality of finished products, and large processing capacity.
C.The wearing parts of sand washing machine are made of the latest wear-resistant materials, and the wear and tear of components are low and the durability is strong. Moreover, the power system of sand washer is also very efficient, stable in operation, low in power consumption per unit time, and relatively low in production cost.
2. Low price, cost effective
LZZG is a company integrating production and sales. The production and sales of equipment are independently completed by LZZG, without the influence of middlemen and price difference. In addition, we have strong production strength, and the manufacturers implement the sales strategy of small profits but quick turnover. The equipments produced are low in price, and the technical process of the manufacturer's sand washing machine is mature, and the cost of producing the sand washing machine is low.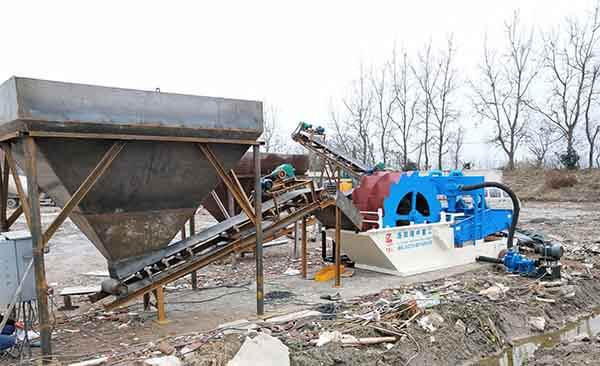 When working, the power device drives the impeller to rotate slowly, and the mechanism sand enters the sand washing machine from the feeding part. The sand and gravel rotates with the rotation of the impeller, and the sand washing machine starts to add water. The equipment forms a strong water flow and can quickly and mechanically sand the mechanism. The foreign matter such as impurities is washed away, and finally the cleaned mechanism sand is discharged from the cleaning outlet tank, and the mechanism sand completes the sand washing operation.