The attentions of sand washing machine in working
The design of sand washing machine is to clean sand and gravels to improve sand quality. The used of sand washing machine is commonly in sand production line, mine, ores, tailings, construction and concrete mixing plant. However, sand machine is have service life, so the daily maintainence is necessary.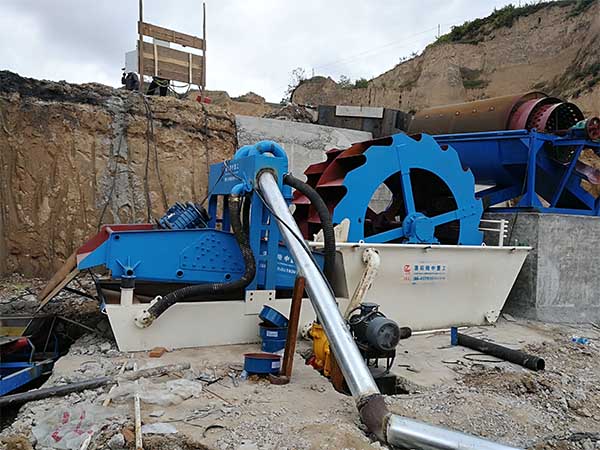 1. Make sure the equipment can work normally. Inspection from tail to head to ensure that the discharge is normal, and the machine connected with it are working normally.
2. Sand washing machine must be started at no load. The feeding must be started under the premise of ensuring that each machine can operate normally.
3. The particle size of material is strictly in accordance with regulations. Otherwise, the sand cleaning machine will be damaged to a certain extent. If large material particles are found during the work, it must be handled quickly.
4. The seasonal maintenance of sand machine mainly includes the replacement of oil and fuel oil, take the antifreeze.
5.  bearings maintenance of sand washing machines is very important. The bearing part of aggregate washing machine is the most vulnerable part. It wears a lot during use, so it needs regular maintenance and regularly adds oil to increase the bearing life. Bearing grease must be replaced every three months, and the roller bearings should be carefully cleaned with clean gasoline or kerosene. The bracket is in contact with the bracket pad before entering the sand washing equipment grease.
6. The daily maintenance of gravel washer equipment is to ensure a good technical state to ready to be put into operation at any time, and improve the production efficiency of sand washing machines. Reduce the wear and tear of sand washing machine, prolong the operation and maintenance cost, ensure safe production.