Learn more about sand washing production especially the sea sand processing

150tph Sea sand washing plant
Recommend machines list:
* Hopper ( supply drawings, clients weld at site)
* Vibrating feeder: ZSW380*96
* Vibrating screen: 2YA1848
* Sand washing machine: XSD3620/ 3 sets
* Dewatering screen: TS1845
* Belt conveyor:
1# B650*15m (feeding)
2# B500*15m (conveying gravels or else)
3# B650*20m (conveying final sand)
* Thickener will supply drawings, press filter we will suggest suppliers.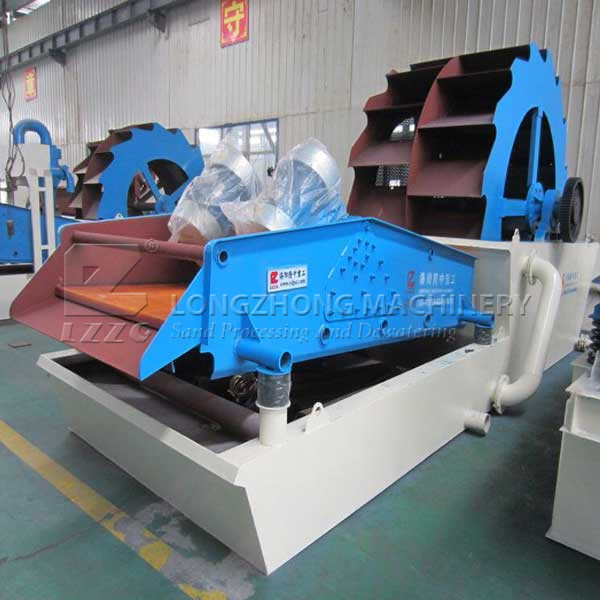 The sand washing machine product advantages:
1, processing capacity, low production costs
Single machine output of up to 180 tons / hour, basically meet the needs of the majority of customers who want to  washing  sand , the machines really show low investment, low power, low power consumption, effectively saving production costs.
2, the multiple effects of high cleanliness of the cleaning, dehydration, grading equipment has three functions;
when working, the impeller drive, sand grinding each other, covered with gravel surface to remove impurities, while destruction of water vapor – coated sand layer, and the strong water flow to complete the cleaning function.
3, simple structure and low failure rate
The sand washing machine has the advantages of simple structure, reasonable structure, the impeller drive bearing device with water and the water isolation material, a novel sealing structure, fully enclosed oil bath type transmission device, greatly avoid the bearing due to flooding, sand and pollutants cause damage occurred.
4, long life without pollution
Good structural layout, effective sealing design, so that the machine don't need to maintenance for long-term , durable, low water consumption, low noise, in line with national environmental standards.
so, if you want to know the whole sea sand washing production line please click the links:150tph Sea sand washing plant