2023 Philippines Construction Machinery and Mining Machinery Exhibition
Date: 09.11.2023 – 12.11.2023
Location: SMX Convention Center in Manila, Philippines
Booth No.: WT28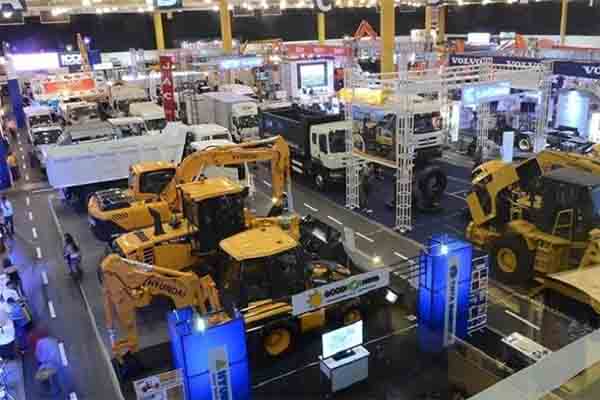 The Philippine Engineering Machinery and Mining Machinery Exhibition is a professional mining equipment exhibition and construction machinery exhibition in Southeast Asia. It is also the largest exhibition of its kind in Southeast Asia. The exhibition is held at the SMX Convention and Exhibition Center in Manila, with a total exhibition area of 28,000 square meters. There are 467 exhibiting companies from China, the United States, Malaysia, Indonesia, Singapore, Russia, etc., and the number of exhibitors reaches 41,846.
The event will showcase construction materials and components, construction equipment and materials, construction accessories, interior design materials, construction and construction machinery, and other related products. It has attracted a large number of specialized buyers and provided them with the latest developments and future industry development trends.
Exhibition scope
Construction machinery
Engineering machinery and vehicles, lifting and transportation and aerial work equipment, construction equipment, tools and special systems, construction site mortar, concrete disposal equipment, formwork and scaffolding, construction site facilities, excavation machinery, rock drilling machinery and mining equipment, etc.
Construction machinery
Engineering drilling machinery and tunnel boring machines, shovel transportation machinery, steel bar and prestressed machinery, pneumatic tools, concrete machinery, decoration machinery, piling machinery, road machinery, compaction machinery, engineering hoisting machinery, municipal engineering and sanitation machinery, mobile Industrial vehicles, etc.
Mining machinery
Mineral processing equipment, smelting equipment, mining loading and unloading equipment, mining conveying equipment, mining construction equipment, geological and mineral survey equipment, engineering vehicles, etc.