SAND WASHING PLANTS FROM LZZG
LZZG sand washing plants are designed for the process of sand grading and washing, dewatering, fines recycling and muddy water purifying. Our washing plants for sale are capable of processing 30-400 tonnes/h of quarried sand and gravel feed materials to produce a variety of different standard aggregates and sand.
Also, widely used in mineral, coal, ore, tailing washing and recycling, river and lakes purifying, especially in aggregates washing and separating. Cyclone system is well applied in LZZG sand washing plants, as the use of hydrocyclones in washing plants is the most efficiency method that recovery the fraction more than 200 mesh without losing fines.
LZZG as a professional sand wash plant manufacturer is continuously create process solutions to meet different requirements of customer's application. Through our continuous experiment, innovation, and decades of experience, you can get a plant designed for various working sites to satisfy your demands.
Whatever natural sand, crushed sand, coarse particles, fine particles, large mud content, many impurities, ores, tailings, coals, special used. Or from small sand and gravel washing plants to large sand washing plants, we all can offer you a suitable wash plant.
LZZG SAND WASH PLANTS PROVIDE ONE-STOP SAND WASHING SOLUTIONS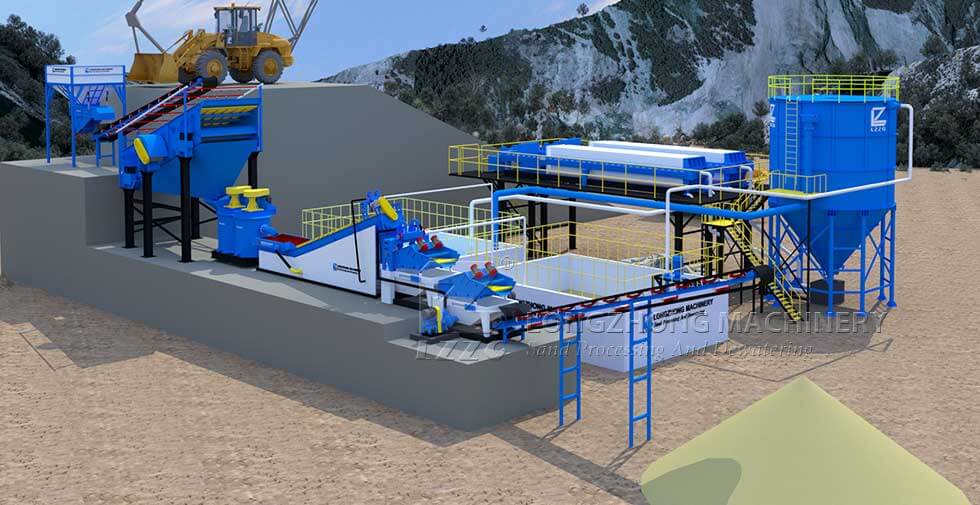 Washing plant process:
LZZG sand washing plants contains a complete set of processes to get the standard products: feeding, screening, washing, dewatering, mud water treatment(wastewater treatment system) and sludge management.
1.Truck load raw materials into hopper continuously feeding to follow equipment through vibrating feeder.
2.Separating to different parts in granularity and washing with water.
3.Accumulation of gravels and oversize products through belt conveyor to form stock piles.
4.The fraction that meets finished products in particle is feed into sand washing machine with water to remove impurities covering the surface of sand under the rotate and stir of impeller, dewater by vibrating screen and recovery fines by hydrocyclone.
5.Muddy water discharged from hydrocyclone clarification with the help of flocculant solution in paste thickener. Clean water are recovered to the process, sludge is pressed into mud cake and dry discharge by filter press.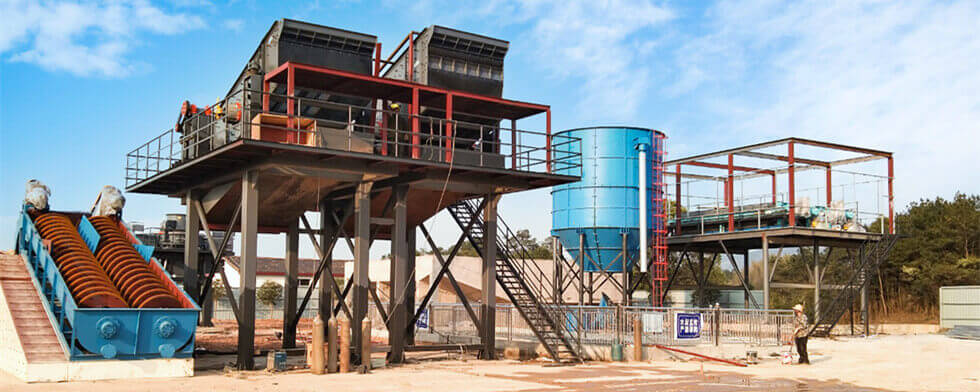 Washing effect:
1.Solid particles washing and dehydration - the water content of finished products is 8%; the mud content of finished sand is ≤3%, which is in line with the standard for commercial mixed sand.
2.Sediment separation – more than 90% -200mesh fine particles can be recycled and dewatered.
3.Muddy water purification – 90% muddy water can be purified through mud and water separation and reuse to the process.
4.Solid waste dry discharge – the water content of pressure-filtered mud cake is < 20%, which can realize dry pile dry discharge treatment of solid waste in tail water.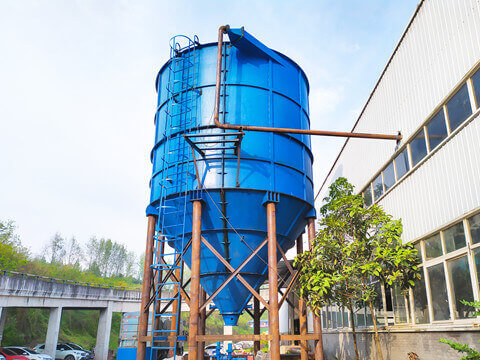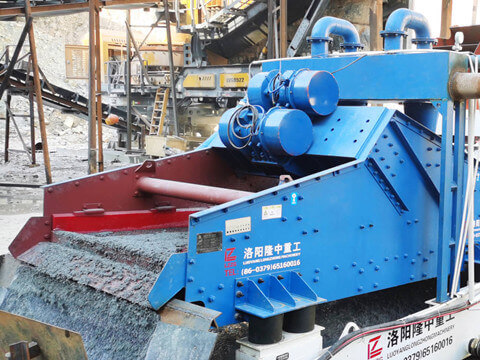 LZZG Wash Plants Benefits:
Water will be re-circulated within the wash plant.
Mud solidification to minimize the cost of stacking.
Custom-engineered wash solutions reduce capital outlay significantly.
Provide flexible options with wide range of adaptation.
Free field service and professional installation guidance.
LZZG Sand Plants offer greater separation efficiency and higher product output.
Download catalog:LZZG Sand Washing Plant
Inquiry sand washing plants price: email to export@lylzzg.com or call 86-379-65160016