Knowledge of popular product-DS series multi sand washing machine
2018-05-17
DS series multi sand washing machine is the main product in LZZG, which enjoys a high reputation at minging field. Many customers are very interested in it, and deeply want to know about this series sand washer.
DS series multi sand washing machine has advanced world-class technology from experienced plants, which is mainly composed of four parts: spiral sand washing machine, wheel sand washer and dewatering screen and cyclones. It has the characteristics of high production, low final water content, can recycle 0.074-3mm fine sand and solve sedimentation tank cleaning problem to get higher economic profits. It is widely used for crushed sand, river sand, lake sand or sea sand washing screening, recycling and dewatering.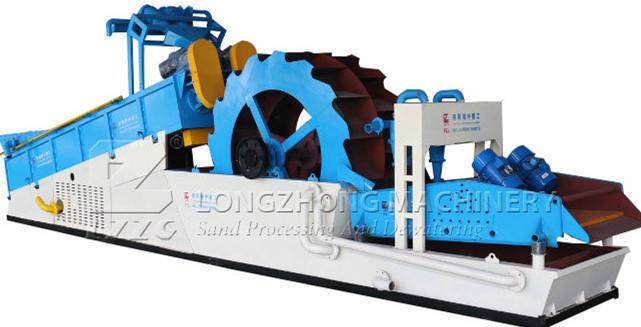 The grading qualified sand and gravels through chute into spiral sand washing machine, the spiral mixer fully cleaning, soaking, breaking (for large and super-large excellent results) mud water into a separation plant classification; Then feed into wheel sand washer for second washing; Then feed onto dewatering screen for dewatering; At the same time, tailings water is discharged into cyclones to concentrate and grade, the fine sand re-entered into the dewatering screen for dewaetring; Finally, the finished product feed onto belt conveyor to form stock piles.
LZZG is a professional minging machinery manufacturer in China. And will also continue to innovate and improve new style sand washing machine on the basis of our valuable experience, and we are very willing to provide high-quality products for customers.