Vietnam 800TPD Quartz Sand Processing Plant
Recently, Vietnam's 800TPD quartz sand processing plant was officially put into operation. The quartz sand processing line includes grinding, sand washing, dehydration, recycling, and other processes. The project adopted Longzhong APEC general contracting services. From process flow design, equipment manufacturing, and procurement to on-site installation and commissioning. Currently, the project is running stably.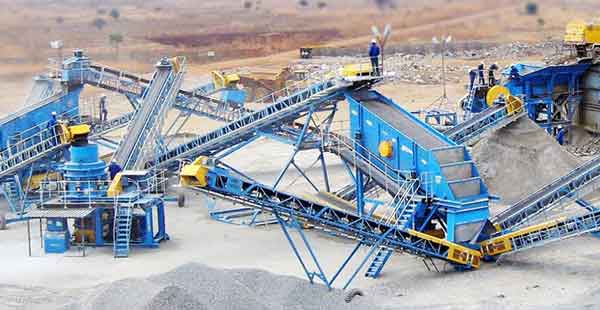 Quartz sand processing plant
Ore Type: Quartz Sand
Capacity: 800tpd
Process plan: grinding-gravity classification process plan
Main equipment: ball mill, slurry pump, hindered settler, hydro cyclone, dewatering screen
Grinding and gravity separation process
Belt conveyor feeding-ball mill grinding-slurry pump transportation-one-stage blocked settler settlement. The raw ore is transported by the belt to the ball mill for grinding. The ground product flows into the pump box and is pumped by the slurry pump to a blocked settler. The underflow returns to the ball mill for regrinding, and the overflow flows to the second-stage blocked settler by itself.
Grading and cleaning process
Second-stage hindered settler settling-cyclone classification-dehydration screen dehydration. After passing through the second-stage blocked settler, the pulp enters the hydrocyclone for classification. The overflow returns to the second-stage blocked settler, and the underflow flows to the dewatering screen for dehydration. The screened material is quartz sand concentrate, which is transported to the concentrate yard by belt conveyor. The overflow of the second-stage blocked settler flows to the sedimentation tank (tailings), and the upper clear water of the sedimentation tank flows into the return tank, and is pumped into the system as a system water supply.
This quartz sand processing project highlights
1. APEC service, a one-stop customized process
2. Improve the process according to the customer's site, improve efficiency, and reduce costs.
3. Continue to follow up on the project and provide technical support.