The Manganese Ore Beneficiation Method
Commonly used manganese beneficiation methods mainly include mechanical beneficiation methods (washing, screening, gravity separation, strong magnetic separation, and flotation) and chemical beneficiation methods. Most manganese ores are fine-grained or fine-grained and contain a considerable amount of high phosphate ore, high iron ore, and symbiotic beneficial metals, which brings great difficulty to beneficiation and processing.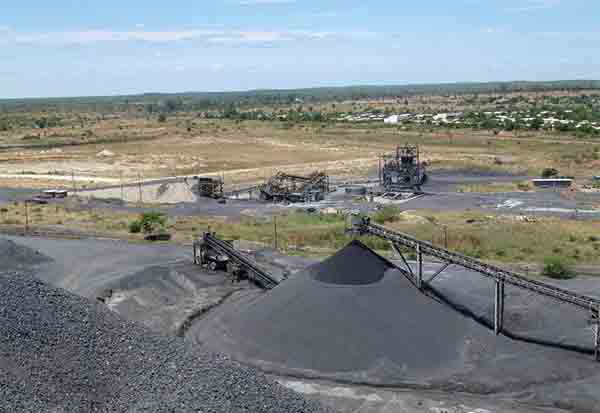 1. Ore washing and Screening
Manganese ore generally contains slime, which will affect the grade of manganese ore and worsen the effect of subsequent beneficiation (flotation, gravity separation, and magnetic separation). Therefore, the sludge must be removed by washing the ore first.
Ore washing is the separation of ore and mud by hydraulic flushing or additional mechanical scrubbing, which is mostly used as a pretreatment operation before beneficiation. Manganese carbonate ore is generally sprayed with a vibrating screen. The products on the sieve are washed ore, and the products under the sieve are combined with the products on the sieve after spiral classification, and the overflow is discarded or the manganese minerals are further recovered. Manganese oxide ore is generally washed one or more times by a double-spiral trough washing machine with strong scrubbing.
2. Gravity selection method
Gravity beneficiation is carried out according to the density and particle size of various minerals. Due to the difference in density between manganese ore and silicate gangue, the gravity separation method can be used to separate manganese minerals and gangue minerals.
Different gravity separation equipment has different size ranges for manganese ore separation. The separation size range of jig machine is 0.5~15mm, that of the spiral concentrator is 0.075~5mm, and that of the shaking table is 0.04~3mm. Therefore, before the re-election, the ore is generally divided into different grades for beneficiation. Coarse-grained ore uses a jig machine, medium-grained ore uses a cone concentrator and spiral concentrator, and fine-grained ore uses a shaking table.
The density of manganese oxide ore (such as hard manganese ore, pyrolusite, limonite) is about 4g/cm3, which is significantly different from that of silicate gangue, and most of them can be selected by gravity separation. However, the density difference between manganese carbonate ore and gangue is relatively small. Generally, gravity separation equipment such as jigging and shaking table does not work. Only the heavy medium beneficiation can play a role in enrichment. In production, manganese carbonate ore mostly adopts the combined process of heavy medium and strong magnetic separation.
3. Strong magnetic separation method
Magnetic separation is a method of separating manganese ore and gangue minerals by using the magnetic difference between minerals. Manganese minerals are weakly magnetic and can be separated from non-magnetic gangue minerals by strong magnetic separation.
For manganese carbonate ore and manganese oxide ore with relatively simple composition and coarse embedded particle size, a single strong magnetic separation process can obtain a better separation index. When sorting manganese carbonate ore, the magnetic field strength of the magnetic separator needs to be above 480kA/m. When separating manganese oxide ore, the magnetic field strength of the magnetic separator is higher, generally above 960kA/m.
4. Flotation method
Part of the fine-grained rhodochrosite and manganese oxide slimes can be floated. Different manganese minerals have different floatability, and not all manganese minerals are suitable for flotation.
The flotation process of manganese ore usually includes positive flotation and reverse flotation, but most manganese ore flotation plants currently use an anion reverse flotation process. Manganese minerals have a complex composition and are closely combined with gangue. A single flotation process is difficult to handle, consumes a lot of chemicals, and has a high cost. Magnetic separation-flotation or gravity-flotation combined process can be used. Part of the gangue and slime are discarded by magnetic separation or gravity separation, and then selected by flotation.
5. Chemical beneficiation
At present, there are many chemical beneficiation methods for manganese ore, and the commonly used methods are the disulfate method, black manganese ore method (roasting-dilute acid selective phosphorus leaching method), and bacterial leaching method.
In the actual beneficiation process, the manganese ore beneficiation process often needs to be comprehensively determined according to various factors such as manganese ore properties, processing plant conditions, and investment budget.