Reasons for The Poor Selection of Fine Mud in The Flotation Process
Flotation fine mud generally refers to a fine particle fraction of fewer than 10 microns or less than 5 microns. Production practice shows that if the material contains more fine mud, the flotation process will have seriously deteriorated, and the flotation effect will be significantly reduced. The production indicators will have the problems of low concentrate grade, low recovery rate, high chemical consumption, and high concentrate moisture. The following will introduce the reasons for the poor selection of fine mud in the flotation process.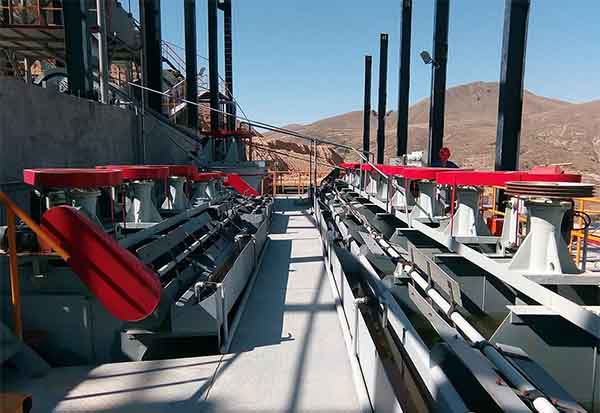 Reasons for the poor selection of fine mud in the flotation process
The problem of fine mud flotation is related to the physical and chemical properties of fine mud, which is mainly reflected in the following three aspects.
1. Light weight
The fine mud has a small mass and is difficult to collide with the air bubbles, and it is difficult to adhere to the air bubbles. However, fine mud is easily adhered to the surface of coarse grains, which acts as an "inhibitory" to the flotation of coarse grains, reduces the flotation of coarse grains, and deteriorates the selectivity of the flotation process. However, not all slime coverages are bad, the same composition of slime coverage does not affect its selectivity, but the fine slime coverage of different minerals will destroy the effective flotation separation.
2. Large specific surface area
A large specific surface area means that a unit mass of ore particles has a large total surface area. For example, when a cubic ore particle with a side length of 1 mm is ground to 10 microns, its surface area is increased by 100 times. The larger the specific surface area, the larger the amount of adsorbent, which destroys the normality of the flotation process and consumes a lot of flotation agents.
3. Larger than the surface energy
The specific surface energy is large, that is, there is a large amount of unsaturated surface bond force on the surface of the slime. The large surface activity of the slime will make the surface of the slime adsorb a large number of flotation reagents non-selectively. In addition to increasing the consumption of chemicals, it will also make it difficult to separate the sludge, which will bring great difficulties to the selection, concentration, and filtration operations.