Ultrafine Mill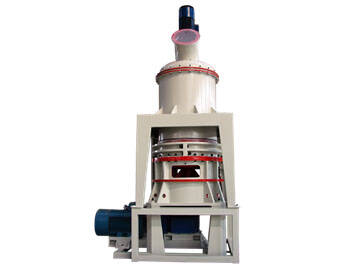 Brief introduction
LSM Series Three Ring Ultra-fine Mill is a new mill set, which has absorbed the high advanced mechanical technology of Sweden and developed after more than 20 times' experiments and improvement. It is the perfect combination of China and Sweden leading the way in the world ultra-fine mills. It is widely used in grinding non-flammable and non-explosive brittle minerals, such as calcite, limestone, talc, mica, betonies, plaster, graphite and barite. The hardness of materials decides the service life of the wear parts, when the moth is up to 5-9 grades, its life-service will decrease.
Working principle
The generator makes the main shaft and turntable rotate through the reducer, and the turntable make the rollers rotate through the pin. After being crushed by a crusher into smaller ones, the qualified materials are sent to the hopper by a bucket elevator, and then transported to the center of the turntable. With the centrifugal force, the materials are cast in all directions and fall onto the ring, and then pressed, rolled and grinded. After being grinded in the first grinding room, they fall onto the second one and the third one. With the centrifugal force, the coarse powder is sent to the powder classifier, and the fine powder to the powder concentrator, and then discharged from the discharge valve as the final product. The small amount of dust is discharged through the blower after being purified.
Features and advantages
1. LSM Series Three Ring Ultra-fine Mill is high efficient and low cost. Its capacity is 40% higher than jet mill and stirring mill under the same condition of materials, force and product fineness.
2. Long service life. It is 1year longer than impact crusher and turbine mill under the condition of material and product fineness.
3. As there are no rolling bearings and bolts, so there is no such problems as destroying machine because of loose bolts or rolling bearings.
4. The yield can be as high as 97%.
Model

LSM60
LSM80
LSM100
Diameter(mm)
600
800
1000
Piece of ringsAnd rollers
Roller
15
21
27
Ring
3
3
3
Max. feeding size(mm)
≤10
≤10
≤10
Fineness of products
Micron
5-45
5-45
5-45
Mesh
3250-325
3250-325
3250-325
Capacity(kg)
350-2500
600-4000
900-6000
Power (kw)
Main frame
37
55
90
Power concentrator
11
18.5
30
Air blower
30
45
75
Overall dimension(L×W×H) (m)
10×2×5.5
11.9×2.7×5.8
14.5×3.8×6.3
Weight of power concentrator(kg)
5200
7000

9500