Wheel sand washing machine has become the best choice for the upgrading of sand washing industry
Wheel sand washing machine is artificial sand (including natural sand washing equipment).
Sand washing machine is widely used in sand pits, mining, building materials, transportation, chemical industry, water conservancy and hydropower, concrete mixing stations and other industries in the washing of the material.
Sand washing machine (washing sand machine) is with the use of sand making machine a washing type of sand sand washing equipment, bucket wheel sand washing machine (sand washing machine) can be of sand production mechanism and mix the sand wash away the trace of powder and impurities, so as to improve the sand quality. Sand washing machine is mainly used for construction sites, sand and gravel plant, dewatering station concrete dam site, post and pole factory need to sand casting sand, glass factory quartz sand and oil well backfill sand washing, grading and dewatering.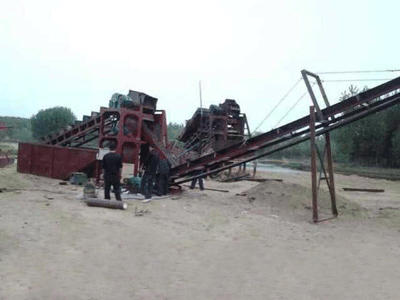 working principle
Bucket wheel sand washing machine, motor through a triangular belt, reducer, gear reducer drives the impeller to rotate slowly, sand and gravel feed chute into the washing groove has a, rolling in the impeller drive, and grinding each other, remove the impurities on the surface of the sand covered and destroy coated sand moisture layer, in order to facilitate the dehydration; while adding water, formed a strong flow, timely will take a small proportion of the impurities and the foreign body, and wash tank is discharged from the overflow outlet to complete the cleaning effect. Clean sand and gravel from the leaves away, the last sand from the rotation of the impeller into the trough, the completion of the cleaning effect of sand.
Characteristics of wheel sand washing machine:
1、 wheel bucket type sand washing machine is simple in structure, the impeller drive bearing device and water and the water material isolation greatly avoid the bearing due to flooding, sand and pollutants caused damage to the phenomenon, greatly reduce the accident rate.
2、 fine sand and stone powder loss, wash the sand distribution and fineness can meet the required standard. Wheel sand washing machine in addition to the screen. Almost no wearing parts, long service life, long time maintenance.
3、sand washing machine convenient maintenance, large capacity, small power consumption, high cleanliness. Novel sealing structure, the whole block oil bath type transmission device, adjustable overflow weir plate, to ensure that the series of products are highly efficient, durable, cleaning, dewatering effect is good, fine products to maintain the characteristics of chaos, etc..
Bucket wheel washing sand machine has washed height, reasonable structure, high yield, sand washing process in sand less wastage, especially the transmission part are separated from water and sand, wheeled sand washing machine failure rate significantly lower than commonly used sand washing machine, is the best choice for the upgrading of the domestic washing sand industry.
For sand production line, sand making machine, sand washing machine, vibrating screen, feeder, crusher, is the essential of sand products.
Sand machine adopts advanced technology, sand washing machine combined with the actual situation of sand industry development efficient sand washing equipment, sand washing machine has washed height, reasonable structure, large output, sand washing machine wash sand sand less wastage, especially the transmission part were separated from water and sand so the fault rate is much lower than that of the used sand washing machine, sand washing machine is the best choice of domestic washing sand industry upgrading 。