Washing sand production system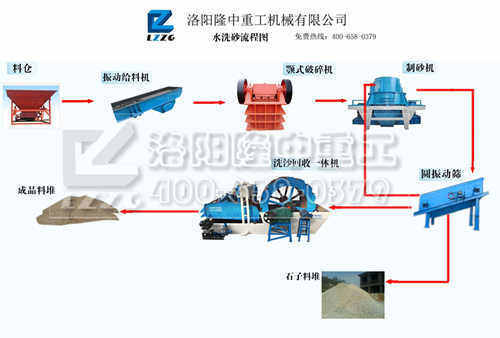 Washing sand production system is suitable for water and electricity, building material, highway, the application of the urban construction and other industries, can be used for a variety of materials such as aggregate and artificial sand homework, processing the highway road surface material and gravel aggregate. The system is specialized in construction field.
The work flow of Washing process:
The vibrating feeder, the jaw crusher, the sand making machine, the vibrating screen, the sand washer, the tailing dry drainage, and the finished product.