LZZG types of vibrating screens
The functions are different between different types of vibrating screens. The circular vibrating screen and dewatering vibrating screen are all belong to linear vibrating screen. You must confused, circular vibrating screen belongs to linear vibrating screen? Yes, it is called circular vibrating screen is just because the movement locus is a circle. They all used for processing sand, gravels, stones, ores, mining, tailings and so on. Now we can talk about the differences between circular vibrating screen and dewatering vibrating screen
Circular vibrating screen for circular motion, which is a multi-layer, high efficiency new vibrating screen. It is mainly for screening and classifying the material of different particle size. The circular vibrating screen adopts cylindrical eccentric shaft exciter and partial block to adjust the amplitude to achieve screening. The material sieve line is long, and the screening specifications are lot. Having the characteristics of reliable structure, strong excitation force, high screening efficiency, small vibration noise, sturdy and durable, convenient maintenance, and so on.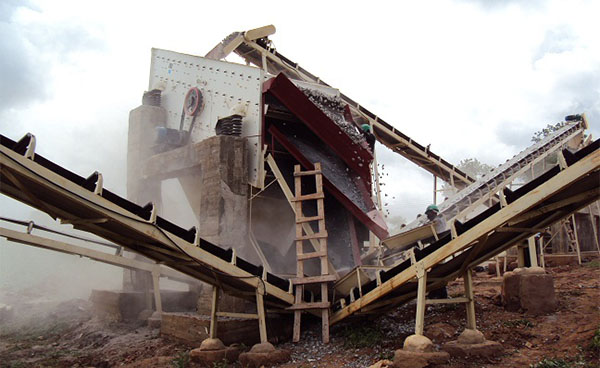 Circular vibrating screen is mainly used for the material of big density, large particle and high hardness. It is most widely used in mines, coal, quarry and other mining industries. Because the material moves on screen surface for a longer period time, the angle of screen surface and the ground angle is larger than dewatering vibrating screen. The purpose is to improve the screening efficiency of material. It is not too strict in terms of screening accuracy. The circular vibrating screen is usually made of thicker plates. The material of the box must be made of manganese steel to resist the impact of material during screening process.
Dewatering screen is suitable for screening, dehydration, de-mudging and de-intermediation of materials with a particle size of 0.074-10mm and water content less than 60%. It can be used for washing and dewatering in sand and gravel plant, coal slurry recovery in coal preparation plant, dry discharge of tailings in mineral processing plant, etc.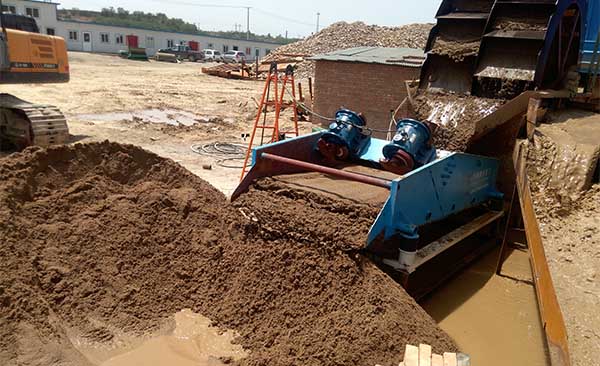 Dewatering screen adopts two-motor self-synchronization technology, a universal eccentric block and an adjustable amplitude vibrator. Mainly composed of screen box, vibration exciter, support system and motor. Two unconnected vibrators are respectively driven by the tape coupling shaft for synchronous reverse operation, and the centrifugal forces generated by the two sets of eccentric mass are superimposed along the component of the vibration direction, and reverse centrifugally canceled, thereby forming a single excitation vibration along the vibration direction. , make the screen box as a reciprocating linear motion.
Features
1. Screen mesh can be customized;
2. Apply forpolyurethane screen;
3. Final water content down to 12%-15%.