Classification of vibrating screen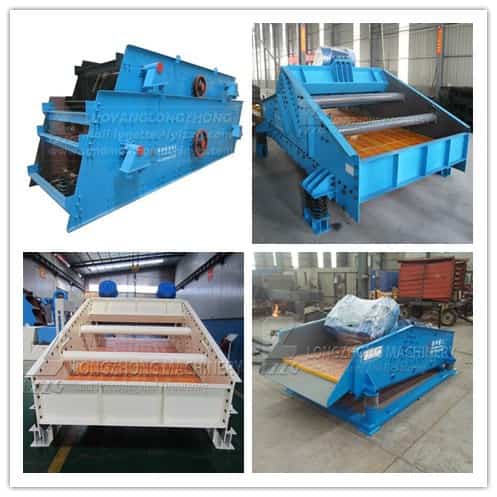 Vibrating screen is mainly used in variety production line, whose function is to sieve all kinds of materials. Different vibrating screen can process different materials according to different properties.
Vibrating screen can be classified according to weight and purpose. Lightweight fine vibrating screen is a kind of special type and high precision fine grain screening machine. It is suitable for sieving operation of dry, wet and various geometric materials. Another is the experimental vibrating screen, which uses the special vibration motor as the vibration source and the experimental apparatus for scientific research.
Vibrating screen can be classified according to movement locus. According to the linear movement locus, it is divided into linear vibrating screen (the material is in linear motion on the screen), and it is divided into circular vibration screen according to the circular path (the material is in circular motion on the sieve surface).