Maintaining the Screw Sand Washing Machine more effectively
The screw sand washing machine is also called spiral washer, mainly used for get rid of impurities (such as dust), because more usage is the method of water washing, so it is called the sand  washing machine. According to the principle of processing, it can be divided into spiral washing machine, roller washing machine, water wheel washing machine, vibration washing machine, etc. It can be used for construction site, sand mill, prefabrication plant and water and electricity construction site. How can we maintain the screw sand washing machine more effectively?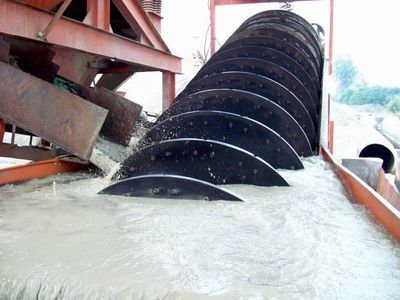 1.Add lubricating oil regularly to avoid the dry grinding between the middle shaft and sliding sleeve, and prolong the life of the sliding sleeve.
2.When adding lubricating oil, grease oil will create positive pressure in sliding sleeve, which can extrude micro materials in order to avoid damaged of medium shaft and sleeve caused by washing sliding sleeve.
3.In the process of use, the workers should ensure that the incoming material is relatively uniform and continuous, and the side loading or loading should be avoided to prevent the unilateral overload or overload.
4.Feed materials after starting the machine, and stop the feed before stop the machine. If the bearing temperature exceeds 70 degrees in the process, the machine should be stopped immediately, and check errors, so the bearing temperature of 70 is a critical point.
Luoyang longzhong Heavy Machinery Co., Ltd is a professional manufacturer of stone washing machine. Our main productions are wheel bucket washing machine, spiral washing machine, washing sand recycling machine and other mining machinery. All products are made by our factory independent research and development production and sales. We can insure that there are not second-hand dealers, we can guarantee real factory price, and our products are exported to the United States, Chile, Spain etc, so our products have won international acclaim!