Polyurethane screen panels manufacturers
LZZG as one of the polyurethane screen panels manufacturers, the polurethane screen panels produced by our company has the characteristics of high oil resistance, high wear resistance, cold resistance, tear resistance, chemical resistance, good adhesion, strong shock absorption, excellent wear resistance, high strength, high performance, high elasticity, wide range of hardness, acid and alkali resistance, radiation resistance and other outstanding compression resistance and high elasticity and other unique properties. It is widely used in machinery, chemicals, transportation, oil fields, mining, construction, textile and other fields.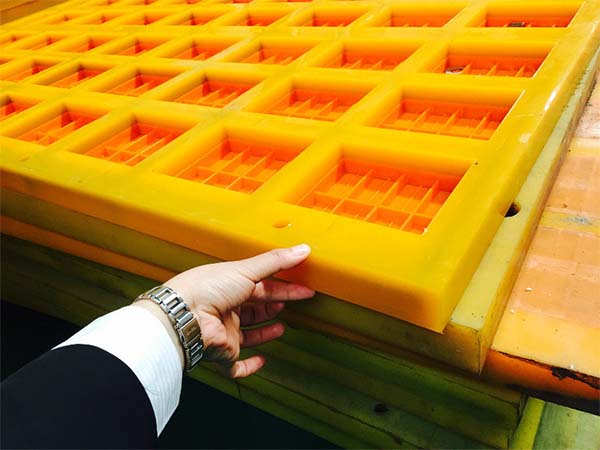 Polyurethane screen panels are divided into
Large-hole sieve plate, round-hole sieve plate, heavy-duty sieve plate, tension-type sieve plate, square-hole sieve plate, flat sieve plate, thin sieve mesh, efficient sieve mesh, rod-shaped sieve plate, air separator sieve plate , slit screen, steel cord polyurethane woven screen.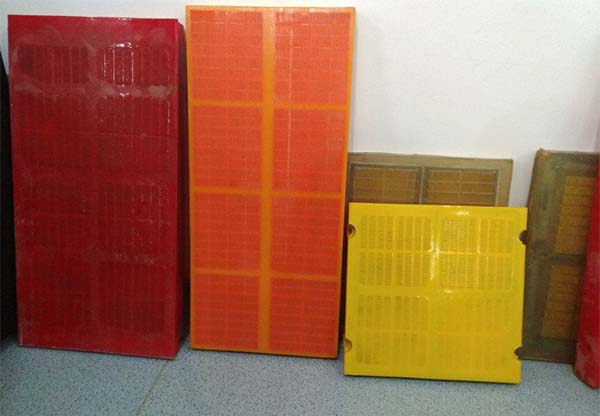 How to choose suitable dewatering screen panels?
1. Appearance is the direct evaluation of a polyurethane sieve. When selecting the polyurethane sieve plate, the surface of polyurethane sieve should be selected to be smooth and exquisite. The color of sieve plate of should be pure, and there should be no broken bars, burrs, lack of materials, mixed materials, and tight seams.
2. The opening ratio is an important basis for polyurethane sieve. The opening ratio is the most direct factor affecting the screening efficiency. The more the number of mesh holes in the polyurethane sieve plate, the higher the opening ratio, and the higher the screening efficiency and the output.
3. Whether the mesh of polyurethane sieve plate is uniform. High-quality polyurethane screens require uniform mesh holes and meet the appropriate standards. Polyurethane screens have a very narrow tolerance range.
4. The connection method of polyurethane sieve plate. The connection mode of polyurethane sieve plate directly affects the screening efficiency. Requires polyurethane screens to be closely connected to each other without leakage, to ensure quality.
5. High quality polyurethane sieve plates should be soft and moderate. In the actual production, the polyurethane sieve plate is required to have strong elasticity, so as to ensure that the production does not collapse during the production; at the same time, the polyurethane sieve plate is used in combination with the vibrating screen, the vibration of the vibrating screen is huge, and the polyurethane sieve plate type, therefore, The polyurethane sieve plate must have certain toughness to ensure that the sieve is not broken during use.