LZYN-1020 Mobile Sludge Treatment Station
Luoyang LZZG is specialized in producing sand washing equipments, vibrating screen and other relative equipments. In recent years, we researched many types of machine according to market requirements. Now Luoyang LZZG will talk about our new product—–mobile sludge treatment station.
LZYN-1020 mobile sludge treatment station can be used in construction piling site, the dredging operation of river and lake and dredging of urban sewer and other industries, which has many advantages, such as high efficiency, excellent working effect, using convenience and flexible, can meet various demands in different environment, especially in drilling perfusion pile foundation engineering, underground continuous wall, tunnel mud water shield, underground excavation and other construction field. The equipment can solve the problems of sludge, slurry and recycle waste water. The mobile sludge treatment station is the necessary device for fundamental building.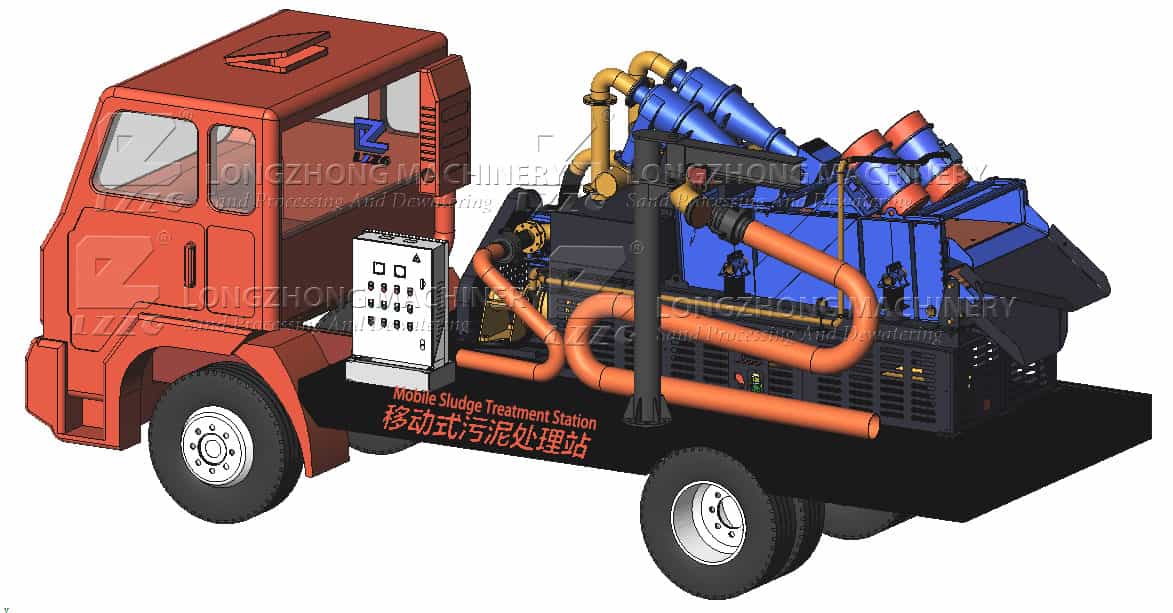 The work principle
Mud to be processed will come into the lower layer of sieve machine through feeding pipe, The lower sieve plate (hole seam is 5mm) sieve the large particles whose size is more than 5mm, small particles of material will come into the tank under the sieve with water, and then through the slurry pump, they are fed into the high pressure separator that can concentrate and separate the solid particles. The slurry reached about 50% flows out from the bottom of separator and get to the upper screen , the sieve plate (hole seam is 0.16mm) can complete dehydration operation and realize the mud drying. The waste water less than 3% of the suspended matter flows into the water tank from the overflow of the separator, and then is discharged through the discharge pipe.
Besides, some wearing parts need to pay more attentions like sieve plate, vibrator and spring, so when using the mobile sludge treatment station, user should protect these parts carefully.