The equipment combination of tailing disposal system
The tailing dispose system is mainly to solve the problems about tailing emission. The tailing has the lower value and is not suitable to further use. However, if the mining plant don't process tailing well, it will bring all kinds of problems, which not only takes up a lot of land resources, but is easy to lead to accident and safe problems. So it is key for sand maker to process tailing.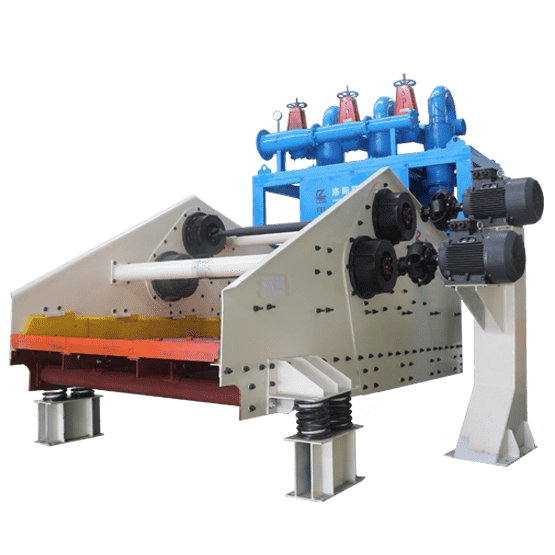 There are some machine combination ways that Luoyang LZZG want to talk with you about tailing disposal.
Thickener & Dewatering Screen & Cyclone
It can be suitable to dewatering requirements about 325 mesh. The combination seldom wears materials.
Cyclone & Thickener & Press Filter
The combination can produce constantly and is suitable to middle tailing. The disadvantage is high cost and expense.
Thickener & Plate Frame Press Filter or Vertical Pressure Filter
The combination is also suitable to middle coarse tailing, but it can't constantly process and is short life.
Luoyang LZZG can offer customers various high quality and low cost Tailing Disposal Machine, which can solve the tailing problems. Besides, we has convenient and special engineers and service team to help you solve problems in production process.