Several advantages of stone production line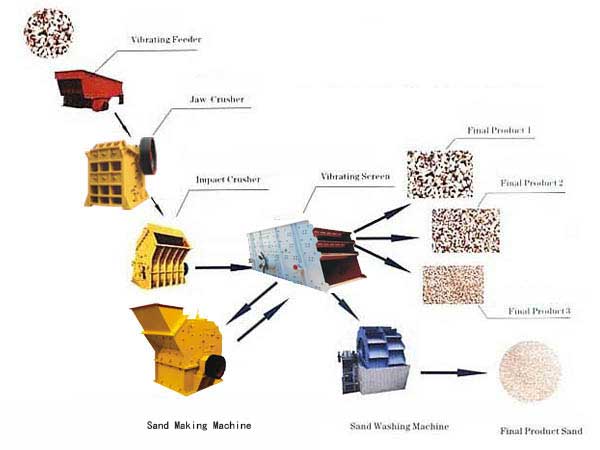 1, broken stone production line of high degree of automation, crushing ratio, high production efficiency, large handling capacity, after the broken products are cube shaped, needle flake content is low, no cracks, high pressure strength.
2, gravel production line equipment maintenance is simple, wearing parts of the current domestic latest high-strength wear-resistant materials, low loss, long service life, can bring considerable economic benefits to customers.
3, stone crushing production line, crushing and processing successfully applied to rock limestone, basalt, granite, pebbles, breaking up the product quality completely reaches the GB14685-2001 standard provides qualified aggregate for highway, railway, water conservancy, concrete mixing stations and other industries.