Sand Washing Plant for Sale Australia
Sand washing plant for sale Australia is the special equipment for the production of sand and stone for construction, and saves 50% energy compared to traditional sand cleaning machine. A series of flow operations consisting of a belt conveyor connected by feeding, grading machine, sand washing machine, dewatering screen, etc. The sand and gravel production line equipment can meet the requirements for simultaneous production of stone and sand for construction.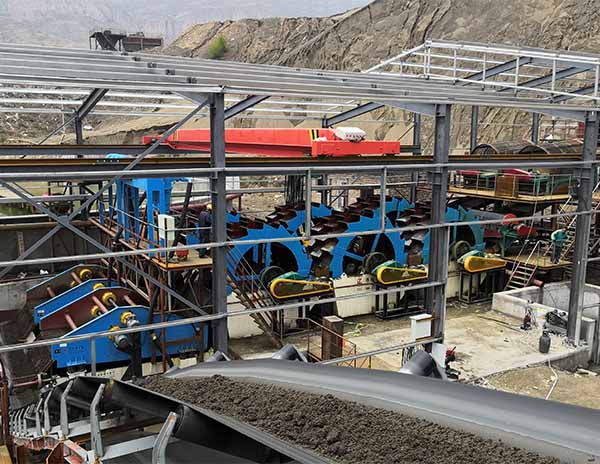 Process introduction
Sand washing plant can make rocks, sandstone, river pebble and other materials into various particle sizes that meet the requirements of construction sand. The sand made from sand and gravel washing plant has uniform grain size and high compressive strength, far more than natural sand and ordinary hammer sanding. The sand produced by the machine is more in line with the building requirements and can improve the building quality. The sand washing line equipment has the characteristics of reliable performance, reasonable design, convenient operation and high work efficiency.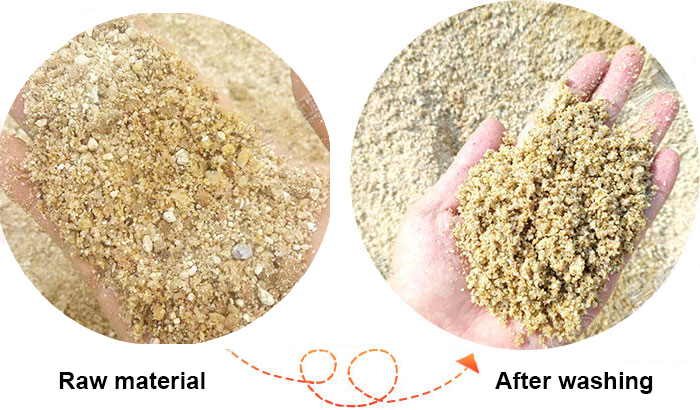 Application
sand and gravel washing plants are widely used in quarry, mining, metallurgy, building materials, roads, railways, water conservancy, chemical and other industries.
Unique superiority
1. High sand quality, good gradation
The mud and impurities in sand and gravel is removed by the stirring, grinding and washing of sand washing machine with water, and the particles are graded to meet the standard of construction sand. And it is also possible to control the amount of stone powder in the artificial sand to be within the national regulations, thereby improving the compressive strength and the workability of concrete.
2. Resource utilization
The sandstone dry production line will produce a large amount of stone powder in the production process, which is a waste of mineral resources from a certain perspective. The wet sandstone production line adopts water to clean the stone powder produced in the production process, then will be rationally utilized, thereby fully utilizing the mineral resources to some extent.
3. Environmental protection
The traditional dry sand production line will produces a large amount of dust while producing sand, which will cause environmental pollution to a certain extent, and the wet production line will not generate dust because it is cleaned with water.