Sand screening and washing machine for sale
Sand screening and washing machine has a series of functions such as screening, washing, dehydration, fines recovery, discharging and stacking, which is the combination of drum screen and sand washing machine. The sand treated by sand washing equipment fully meets the national standards for sandstone. Sand screening and washing machine is designed in one piece, no need to lay the foundation, easy to install and move, and flexible to configure.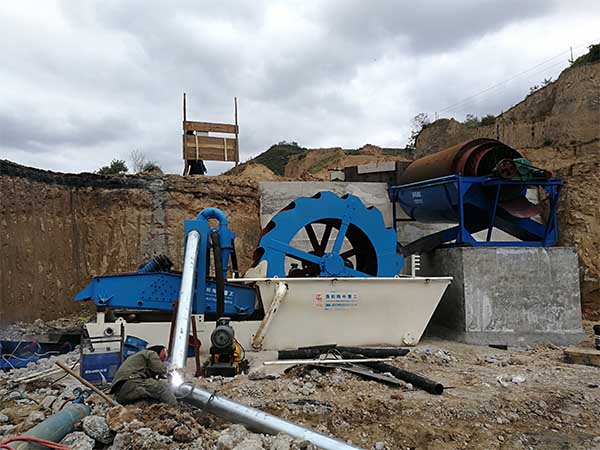 c
Working principle
When sand screening cum washing machine start to work, the materials are fed into drum screen firstly by conveyor belt. The stones and other impurities filtered through the drum screen are output through the waste rod. And the screened sand enters the washing tank, rolling under the impeller, and grinding each other to remove impurities covering the surface of sand, and adding water to form a strong water flow, timely taking away impurities and small foreign matter with a small specific gravity, and from the overflow port The washing tank is discharged to complete the cleaning work. The clean sandstone is taken away by the impellers. After the sand is poured from the rotating impeller into the discharge chute, and the output is piled up through the discharge rod to complete the cleaning of the sand.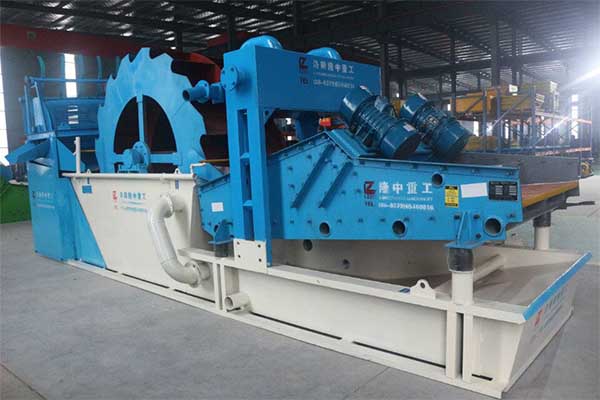 Screen washing machine advantages
1. Wide adaptability of materials
Drum screen washing machines are widely used in various types of material, whether it is sand, gravel, inferior coal, slime, bituminous coal and other materials, all can be smoothly screened.
2. Simple and diverse feeding method
The feeding inlet of drum screen developed by our company can be customized according to the actual site. Whether it is belt, funnel or other feeding method, it can be fed smoothly without special measures.
3. High screening efficiency
The equipment is equipped with a comb-type cleaning mechanism. During the screening process, the cleaning mechanism can avoid drum screen block up, thereby improving the screening efficiency.
4. Small energy consumption
The equipment has a small power, which is one-half to one-third of other sieve types. It handles the same amount of material and only runs one-half of other sieve type, so the energy consumption is low.
5. Low noise
In the operation, since the rotary screen speed is small and the sealed spacer is isolated from outside, noise can not be transmitted to outside, thereby reducing equipment noise.
6. Long service life and convenient maintenance
The drum screen is composed of several ring-shaped nets, the total screening area is much larger than other screen types. And the screening efficiency is high, the equipment running time is short, so the service life is long. And the maintenance is very convenient.