Sand washing and recycling machine solves the problem that sand contain too much soil
In modern society, with the uncontrolled exploitation of natural resources, it has caused severe damage to our ecological environment, making the country limit the exploitation of natural mineral resources. In the gravel industry, natural stones have gradually faded out of sight and replaced by the large-scale application of artificial sand. Artificially-controlled sand has become a popular investment in recent years due to its simple manufacturing process and convenient materials.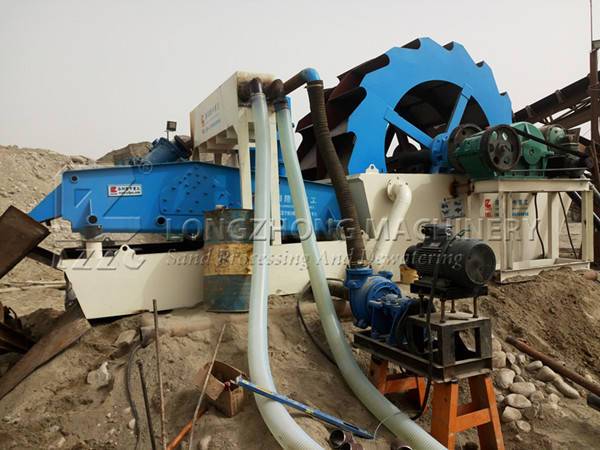 However, it has a problem in the process of artificial sand production. During the process of crushing sand and sand-making, it is difficult to avoid incorporation of stone powder and mud, which will affect the quality of sand.The concrete for construction has strict standards for the content of sand, and it is generally below 5%. Therefore, it is necessary to take measures to control the amount of soil contained in the sand in order to adapt to the quality of the sand required by the concrete.
Well, how to solve the problem that sand contain much soil? LZZG is the best choice to you!
LZZG is a professional sand washing and recycling manufacturer, our company has hired hired professionals who have rich experience in the design and production of water-washing sand equipment on the construction line to form an expert technical team. In the recovery and washing of non-metallic minerals and rare metals, Equipment research and development has invested a lot of R & D. Based on the market demand, LZZG has designed and developed a sand recycling machine that has extremely strong capabilities and high efficiency for sand and tailings washing and fine sand recycling.
The sand recovery machine is a high-performance equipment that is designed and developed to effectively reduce the soil content of sand in view of the fact that the sand contains a large amount of soil and recovers and uses the fine sand that has been lost in the fine sand section,with characteristics of widely used, simple structure, high rate cleanness and low rate maintenance and so on.Once it introduced to the market, it was well received by the new and regular customers and was sold to all parts of the country in a short period of time, what's more, overseas customers were using our equipment.
If customers want to solve the problem of sand contain too much soil, contact us!and we belive that our product will completely meet your demands.