Sand screening with reliable structure
Dewatering shaker is also called dewatering screen. It is a patent product.
It adopts advanced technology that uses dual-motor self-synchronization. Motors coordinate with universal eccentric and adjustable amplitude vibrator.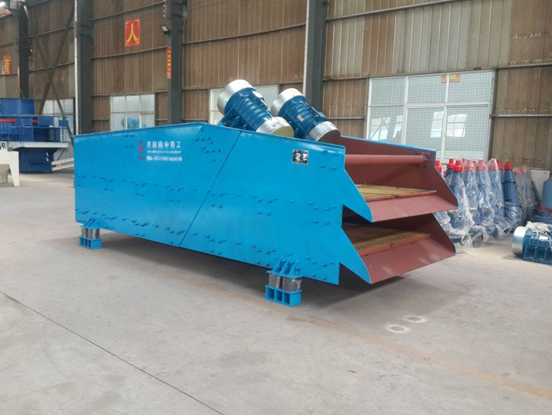 When dual-motors start to work, centrifugal forces which generate by the eccentric models will superposition themselves and forming a single direction vibration. The high frequency vibration drive of the screen will line move back and forth in line repeatedly.This machine can make the water content down to 15%.