Advantages of Rubber Spring for Dewatering Screen
The rubber spring is a kind of high elastic body, which has the effect of shock absorption and is beneficial to the work of the vibrating screen. Rubber springs are widely used in large-scale vibration equipment in mining, metallurgy, coal, and other industries.
Rubber spring has large elastic deformation, which is easy to achieve non-linear requirements. Rubber spring has the characteristics of good vibration and sound insulation effect, long service life, low cost, good cold resistance, excellent air tightness, water resistance, and electrical insulation. So it is the best choice for a vibration screen.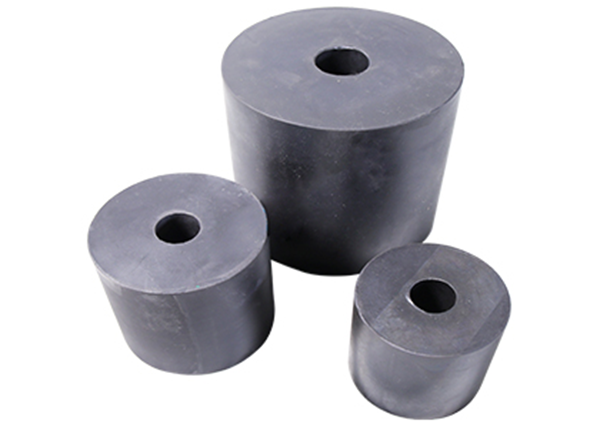 1. Various shapes. The stiffness in all directions can be freely selected according to the design requirements.
2. Small modulus of elasticity, and large elastic deformation can be obtained, and ideal nonlinear characteristics can be easily realized.
3. Large internal resistance, good absorption effect on sudden shock, and high-frequency vibration. Therefore, when the vibrating screen using the rubber spring starts and stops through the resonance area, its amplitude is small and the amplitude is stable.
4. The rubber spring can bear multi-directional loads at the same time, which greatly simplifies the structure of the machine.
5. The resistance of rubber transmission sound is much larger than metal, so the vibration damping effect is good and the noise during operation is small.
6. Rubber springs with the same structural form and size can be obtained by changing the hardness of the rubber to obtain different stiffness.
7. Easy installation and disassembly. No need for lubrication, which is good for maintenance.