Quartz processing project in Tai'an
Processing material: quartz
Treatment capacity: 600t/h
Particles of finished product: 0-5mm,5-10mm,10-20mm,10-30mm
Product is widely used in the railway, highway, expressway , underground and other construction projects.
Machine configuration: three sets of vibrating feeders, jaw cushing machine, impact crusher,three sets of vibtrating screen machines and two sets of sand washing and recycling machine.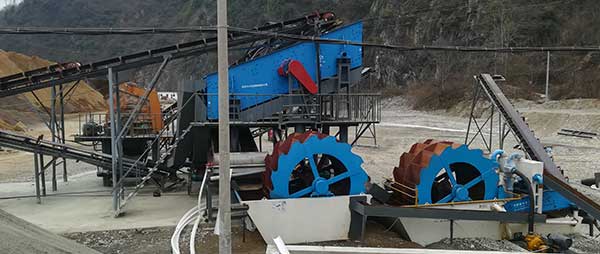 This production line is located in tai'an Shangdong province, and it is mainly used for crushing, processing of quartz. After blasting, quartzite raw materials are uniformly transported to the jaw crusher for roughing by vibration feeder, and then transported by belt conveyor to the counterpunch for further crushing.
After two pieces of crushing, quartzite should be properly screened and processed by vibrating screen to screen out different specifications of aggregate, and then seperately sent to Adjustment silo, Besides, those aggregates are sent to sand-making machine for effectively finely crushing through belt conveyor, which can attain high quality aggregate of different specifications, such as 0-5mm, 5-10mm, 10-20mm, 10-30mm.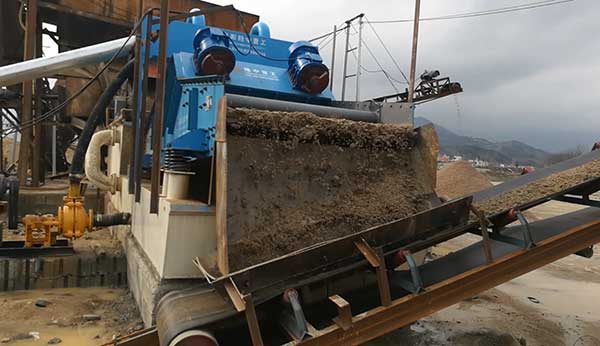 Because fine aggragate includes more stone powder, so we need to clean the aggregate accoding to customer'demands, equipped with two sets of LZZG sand washing and recycling machine, the aggregate can completekly meet the needs of market after cleaning and recycling.
Customer feedback:
We have worked with LZZG for three years, and deeply believed that the capability of lzzg and the quality of product. Well, as one of our many production lines, this production line has been used for 3 years. The manufacturer is responsible for production line design, equipment configuration, site installation, operation guidance and other projects, it is very convenient for us and we are very satisfied with it.
What's more, it not only produces the good particles of finished aggregrate and high quality, but also meets the high standard of construction and railway , thus resulting in bring a lot of loyal customers to us, which greatly increased the benefits of our company.