Longzhong Smart New Factory Will Be Completed
Recently, with the acceleration of the construction progress of Longzhong Heavy Industry's smart factory, the smart factory has officially entered a period of rapid construction. At present, the overall appearance of the new factory has been revealed, and it will be put into use just around the corner.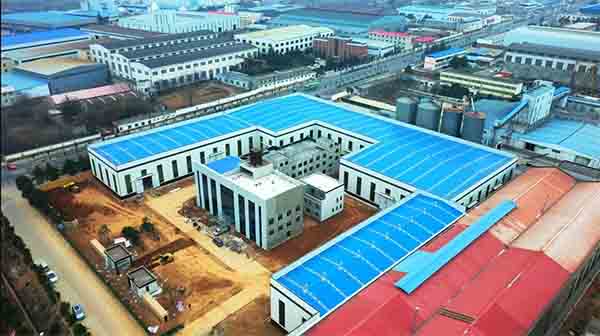 In order to meet the needs of enterprise development and better serve global professional customers, Longzhong Heavy Industry once again chose the location of Mengjin Airport Cluster. The newly built Lujie factory area has a total investment of 300 million yuan and covers an area of about 45 mu. The construction of standardized workshops and comprehensive offices covers an area of 20,000 square meters, with an annual output of more than 10,000 tons of various mining equipment, and has successfully entered the ranks of large and medium-sized manufacturers. It is expected to be completed and put into use in early May.
The new smart factory mainly manufactures ultra-large equipment and cleaning and screening equipment. Purchased large-scale welding robots, CNC vertical lathes, CNC gantry milling machines, CNC boring machines, CNC machining centers, CNC lathes, CNC planers, CNC grinding machines, CNC milling machines and large lifting equipment. It will become an intelligent benchmark factory integrating R&D and production, which can further enhance the level and output value of intelligent manufacturing in Longzhong.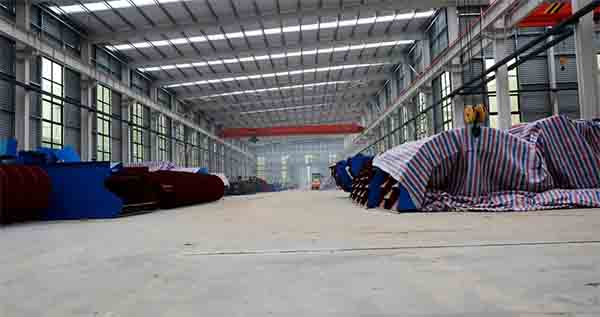 Three production workshops
With the goal of building a domestic advanced equipment manufacturing base, Longzhong will continue to strengthen the research and development of environmentally friendly intelligent mining equipment and other equipment, including modular sand washing workstations, various screening equipment, and complete sets of sewage zero discharge equipment. At the same time, deepen the research, development, promotion, and application of mine intelligent management system, and raise the company's technological research and development level and market competitiveness to a new level.
Equipment Exhibition Hall
After the project is completed and put into operation, the production capacity can reach an annual production of 3,000 sets of environmental protection sand washing equipment, the estimated annual output value will exceed 200 million yuan, and the tax payment will reach 8 million yuan. It can achieve an average tax of more than 250,000 yuan per mu and provide 300 jobs, including the introduction of dozens of senior scientific research talents, effectively driving the construction of local talent teams, improving scientific research levels, and industrial transformation and upgrading.