Leading sand vibrating screen manufacturer
Circular vibration screen is a circular motion screen. In terms of the economic situation and demand of separate screen market, vibrating screen manufacturers are very competitive. LZZG is one of manufacturers specializing in the production of mine vibration machinery and mining vibrating screen equipment. It has a history of 20 years. The main models are: round vibrating screen, TS linear vibrating screen, tailings vibrating screen, etc.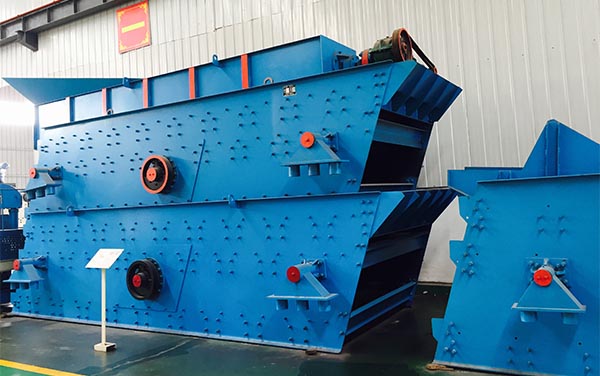 With the rapid development of people's economy and industry, the quality requirements for screening and dehydration treatment of materials are getting higher and higher in the mining, building materials sanitation and other industries. So vibrating screen equipment is an important equipment necessary for industrial sectors such as mining, mineral processing, coal preparation, building materials, and chemical industry.
Vibrating screen manufacturer adopts cylindrical eccentric shaft exciter and eccentric block to adjust the amplitude. The sieve beam and sieve box is connected by high strength bolts, without welding. Pressing wood is inside screen frame, which is mainly used to keep the screen flat and to achieve normal screening.
The circular screen produced by LZZG vibro screen manufacturer has various specifications and obvious advantages, which is the first choice in mining industry. Its main features are
1. Technological innovation, stable operation, simple operation and convenient maintenance;
2. Long service life, unique grid design can effectively reduce the damage rate of fine mesh and production cost;
3. High production efficiency, high screening precision, large output, and can be sealed to prevent dust pollution.
The development direction of vibratory screeners will not be single, but multi-directional, comprehensive application of multi-field technology
1. Further research on advanced and new screening theories and screening techniques;
2. Introducing modern design methods;
3. Strengthen the technical parameters of screen separator;
4. Apply new materials, new technologies and new processes to the design of circular vibrating screens.