How to install filter presses?
As the solid-liquid separation equipment, filter presses already has a long history in sludge dewatering. It has good separation effect, wide adaptability and unique superiority, especially for the separation of sticky materials. And filter press is divided into plate and frame filter press and belt filter press.
Because of the large filter driving force, low moisture content of filter cake, simple structure, easy operation, strong adaptability to materials, stable filtration area, flexible selection range, and small unit filtration area, plate and frame filter presses is suitable for various sludge dewatering projects.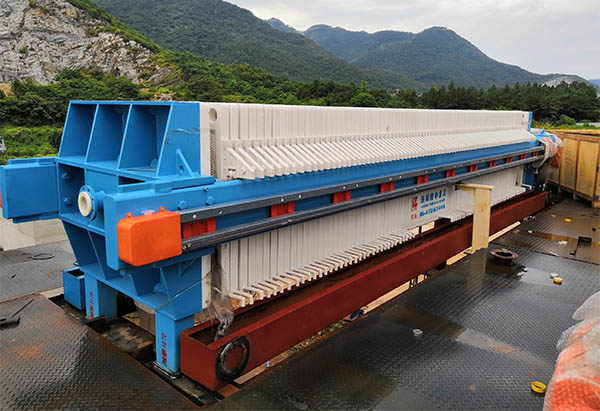 Plate and frame filter press installation process
Due to the special nature of plate and frame filter press, it must be properly installed according to the instructions before operating, so that the filter press can be operated to the maximum. The installation process is as follow:
1. Design the pre-buried hole according to the size of foot provided by supplier, using two grouting methods.
2. There should be enough space around the filter press for easy operation and maintenance.
3. Plate and frame filter press should be placed horizontally on the floor, and the rear top plate should be fixed on the foundation with the foot screw.
4. Appropriate filter cloth should be selected. The material and specifications of filter cloth are determined according to the filtered material, pressure and temperature.
5. The plate frame is neatly discharged on the frame according to the requirements, and the processed filter cloth is neatly arranged on the filter plate. Note that the feed holes between the filter plates correspond to rinsing holes.
6. Powered on the plate frame filter press and checked for proper operation. The mechanical transmission should check whether the motor is reversing or not, whether the gearbox or the oil is full, and whether the screw and gear oil are added. The hydraulic drive checks whether the gear pump running sound is normal, whether the hydraulic system has leakage or not, and whether the piston rod is in and out smoothly.