How to choose dewatering machine india?
Dewatering screen is an essential tool in the mining industry. In the purchasing, there are many dewatering screens from different manufacturers are almost exactly the same. Many customers don't know how to choose dewatering screens. Today, will introduce some principles when selecting mineral processing equipment.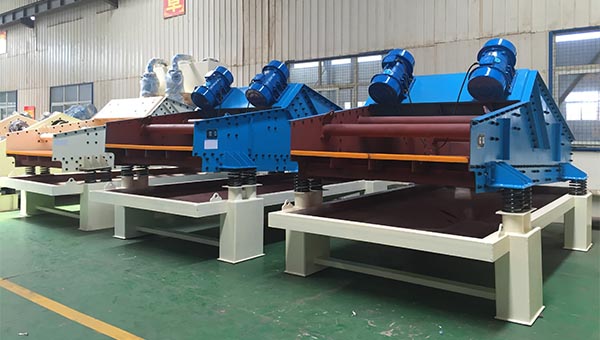 1. Due to the different conditions ofmines, the equipment should be select according to the specific characteristics of mine to prevent unnecessary purchase or lack of equipment to reduce the obstacles on production line.
2. Brand is very important, especially considering the company's popularity and understanding their product performance. They are experienced, technicians have also experienced long-term screening, and the production equipment has undergone repeated practice and improvement.
3. Price playsa big role in the purchase decisio But while comparing the price, we should pay more attention to the energy consumption, endurance and presence of the equipment. Because the purpose of considering price is to save costs, but low price does not mean really save costs. Because the operation of mechanical equipment requires energy consumption, the mechanical equipment itself has a certain life, and its output should be calculated.
4. Safety can be ignored. Safety issues must be prevented. Therefore, when purchasing equipment, it is necessary torequire companies to respond to various security issues in detail, and demonstrate through mechanical samples as a reference for securities security performance.
5. The after-sales service is directly related to the progress of project. Worker training, post-maintenanceare all part of the service. Only manufacturers has sufficient technical logistics and excellent service quality can guarantee the construction period be smooth.