Sand washing machine with trommel screen
Sand washing machine with trommel screen is a new type machine in LZZG, which adopts advanced technology on the basis of common sand washer to combined the trommel screen. It is widely used for minging, aggregate processing, mud, silica sand production and various ores and so on.
Many customers are very interested this series sand washer and has consulted after launching. They would make a deal with us for a long time. Now, LZZG will share the main information of this machine with you.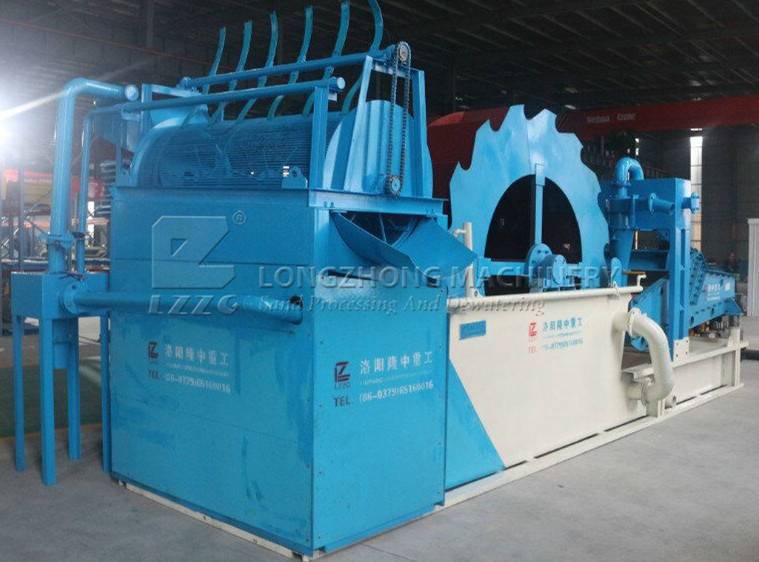 Working process
Screening: The trommel screen is also called rotary screen, with screen the material into different sizes.
Washing: There are many sand storage web and bucket for sand storage and primary dewatering. When the bucket through the motor moves, the sand would be put out by sand storage web groves and the primary dewatered on the bucket screen.
Recycling: Flowing mud water is extracted by the slurry pump, then the find sand would be collected.
Dewatering: Coarse sand (3-10mm) and fine sand (0.074-3mm) are fed onto polyurethane vibrating screen for dewatering.
This sand washing machine is very welcomed by many customers with the characteristics of flexibility, high production rate, low maintenance, high efficiency and saving cost and so and so forth.