Hot sale-sand washing and recycling machine in LZZG
Sand washing and recycling machine is a new type of hot sale equipment in LZZG,it is adopted the advanced technology on the basis of the sand washer, and become very popular at home and abroad. Many customers are very intersted in this kind of machine, and most of them had made a deal with our company.
This kind of machine integrates many functiones, widely used for the washing, screening, recycling and dewatering of fine sand above 0.16, especially recycling the 3-0.16mm river sand, lake sand, sea sand, construction sand, crushed sand.
Sand washing and recycling machine is mainly divided into sand washing parts and fine sand recycling parts; sand washing parts share the same function of the general wheel type sand washing machine , used for washing sand, dehydration, desliming, and recovery parts can be combined according to customer 'needs If fine sand recycling is required, it can be connected to a general fine sand recovery system. If fine sand dewatering and recycling are required, a dewatering sand recovery machine can be connected. If the effects of different sand production are required, a multi-layer dewatering sieve can also be configured.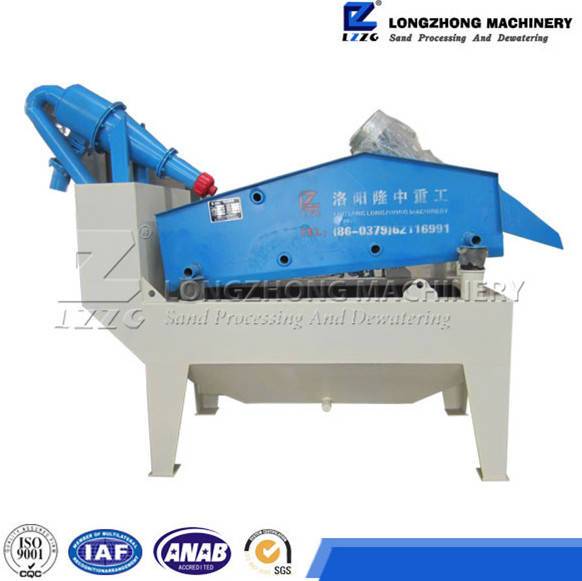 With the characteristics of higher sand quality and lower moisture content , and the recycled find sand size is 0.16-3mm, without any wasting , and have a higher production.
A customer from New Zealand is a good parterner with our company, who is a very fastidious person, and give priority to the quality of the products. At the beginning, he doesn't know about our company, and not intersted in our products, for he think our products wouldn't meet his needs. While, an accidental opportunity, his sand washing machine was not as good as it used once, and lossed many find sand, so he consulted our company, and decided to visit our plant after two days. Well, when he came to visit our machine, and listened to the professional engeneer's explain, he was very interested in it. When he came back his company, and duscussed with his employees, finally, all of them decided to purchase this kind of machine from LZZG. We always be parternership for many years since the first business.
LZZG Sand washing and recycling machine is the best choice for many Stone or minging plant, and we have launcheed many kinds of this machine on facebook, google and youtube.